Utah Scholarships and Grants
Utah rewards academic achievement, and in most cases, early! Many of the Utah state scholarship programs reward high school students for their academic discipline.
While this isn't always the case, the state of Utah does have a tendency to reward scholarships early. Despite this trend, there are many statewide scholarships that are open to a wide range of students.
Utah Credit Union Scholarship:
No, you don't need to set up a bank account to receive this scholarship! The Utah League of Credit Unions gives 3 awards each year, ranging from $500-$1,500. This scholarship is open to high school students preparing to attend an undergraduate program in the state of Utah.
Regent's Scholarship Program:
The Utah System of Higher Education created a scholarship program to reward high school students who complete rigorous study throughout their high school years. This scholarship is open to every Utah public high school attendee, but since this program has specific requirements about which courses to take in high school, it's best to get started early. There are three parts to the Utah Regent's Scholarship Program.
First is the Base Award. This award is given to those that complete the Core Curriculum:
4 credits of English
4 credits of progressive Math, reaching at least Algebra 2 and one class beyond
3.5 credits of Social Science
3 credits of Science including biology, chemistry, and physics
2 years of the same Foreign Language, taken in a progressively
Other requirements for the Base Award include:
Cumulative weighted 3.0 GPA
No individual grades lower than a "C"
Completion of the ACT
A clean criminal record
Enrolling into a university program within one year after high school graduation
The Base Regent's Scholarship awards students with a one-time payment of $1,000. An additional one-time payment of $400 can be obtained through the Utah Educational Savings Plan Supplemental Award, which requires that students save $100 each year from ages 14-17 in a Utah Educational Savings Trust Plan.
The Regent's Scholarship Program also offers the Exemplary Academic Achievement Award, which is a renewable payment of up to 75% of tuition. The qualifications for this are in addition to the Base Scholarship program:
Cumulative 3.5 GPA
No individual grades lower than a "B"
An ACT score of at least 26
Details on how to apply for the Regent's Scholarship Programs can be found online.
New Century Scholarship:
This is a unique scholarship that helps high school students complete an Associate's Degree while still attending high school. The scholarship will cover 75% off the tuition to complete the degree.
Since this scholarship is applicable during the high school years, it is best to work on this early during high school years as well. The requirements for this scholarship include:
Complete 16 college credits each semester for 4 semesters
Take only courses that apply to the associate's degree
Information on how to apply for the New Century Scholarship can be found here.
Western Undergraduate Exchange:
Although this is not quite a scholarship, this program helps Utah students who attend an out-of-state college reduce their tuition costs. The Western Undergraduate Program is part of the Western Interstate Commission for Higher Education.
WICHE requires a few academic achievements, but the application process is fairly simple. The benefits? Students that receive the Western Undergraduate Exchange pay 150% of resident tuition at out-of-state colleges, saving thousands each year. Be sure to check whether or not your university is a participating university, which can be verified via their website.
Centennial Scholarship Program:
Finishing high school early just got better. This scholarship program rewards high school students for each quarter or trimester they graduate early. If high school students graduate after their Junior year, they receive a full $1,000.
The reward goes down $250 for each additional quarter of senior year students attend and $333 for each trimester seniors complete. The requirements for this program are:
Student needs a completed Student Education Occupation Plan on file
Principal needs to be aware of the desire for early graduation
All necessary high school graduation requirements are met
Graduation from a Utah public high school
Apply for the Centennial Scholarship Program here.
T.H. Bell Teaching Incentive Loan:
The state of Utah developed this scholarship program to encourage Utah students who want to pursue the vocation of teaching. If this program is completed, it acts more as a scholarship and less as a loan. How does that work?
Recipients receive full coverage of tuition and fees while they get their education to become a certified teacher. This is then treated like a loan to the graduates. The students who graduate in this program can repay one year of the "loan" by teaching for a full academic year in one of Utah's K-12 schools. It gets even better if you teach a school that is difficult to staff—teaching at such a school covers payment of two years of this academic loan.
While some of this loan must be paid back, completion of this scholarship covers 1-2 years of full tuition and fees. More information on this state program can be found on their website.
Utah Grants:
There are a few Utah state specific grants offered as well. Most of these include application for the Federal Pell grant. Many of these grants combine the benefits of federal funding paired with the emphasis of state funding.
Sterling Scholar Awards of Utah:
This grant is for graduating high school seniors, who are nominated by their school principal. Nominations occur for one of the following categories: English, Math, Social Sciences, Computer Technology, Business/Marketing, Foreign Language, Speech and Drama, Music, Dance, Visual Arts, and Family and Consumer Sciences.
The nominees are then judges for their achievements and awarded grants accordingly. For more information on this grant, contact the Utah System of Higher Education at (801)237-2900.
Utah Centennial Opportunity Program for Education Grant:
The UCOPE grants are for Utah residents attending college in the state of Utah. These grants are funded through the State of Utah, and require:
Demonstrated financial need
Enrollment full-time in a 4-year Utah university or institution
Possibly accepting a work-study job, student assistant job, or community job
Applicants must first complete a FAFSA, which can be filled out here.
Utah Leveraging Education Assistance Partnership Program:
This is another grant for students that exhibit financial need. It is open to students attending one of the following participating Utah colleges: College of Eastern Utah, Dixie State College, Salt Lake City College, Snow College, Southern Utah University, University of Utah, Utah Valley State College, Weber State University, and Westminster College.
The maximum for these grants is $2,500. The college matches federal funds to give students a higher paying grant. This "team" benefit eligibility can vary from college to college, and can fill up quickly. It is recommended to apply for this one early! Students must also have a completed FAFSA in order to apply. Application Information is available at each college's financial aid office.
Utah Federal Supplemental Educational Opportunity Grant:
This is another campus-based grant that combines federal funds with school and state funds to offer to students. There are several Utah State colleges that offer this grant. Each participating campus will decide on how to allocate these funds, so applicants need to apply at their individual school's financial aid office. Students must have a completed FAFSA and apply early. The requirements for this grant varies from college to college, so it's best to speak with a representative from the financial aid office and find out what specific requirements need to be met.
United States Federal Grants: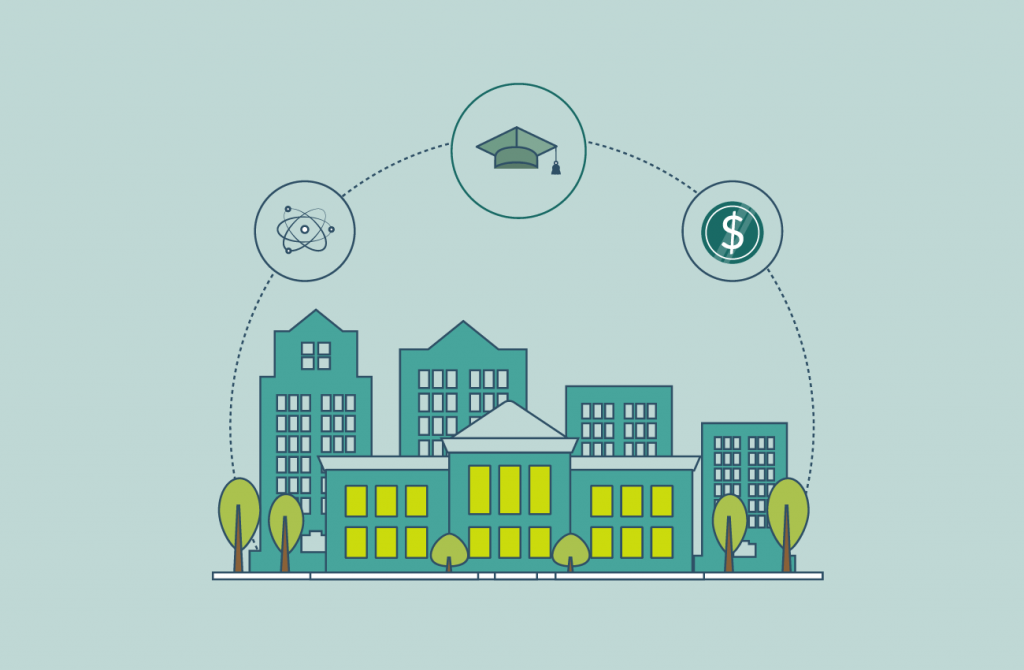 It's a good idea to apply for these as well, and some of the state grants require application to the Federal Pell Grant as part of the application process. These grants require a demonstration of financial need and a lot of paperwork, but the application work is heavily rewarded with the hefty tag of these grants!
Federal Pell Grant:
This is an annual grant that students can receive. Although the application process for this grant can take up to three months to complete, the grant is available year round and offers around $2,000 each year. The application is known as the FAFSA, and is one of the key grants to apply for! Make sure you to fill out the FAFSA form correctly the first time, as it can save a lot of hassle in the future. Requirements for this grant are enrollment in a university and proven financial need. To fill out a FAFSA form and see if you're eligible, go to: www.fafsa.ed.gov
Academic Competitiveness Grant and SMART Grants:
These grants are given in addition the Federal Pell Grant. Applicants must have applied with a FAFSA and received it the same year they apply for these grants. The Academic competitive Grant is awarded to students who are enrolled in a rigorous 1st or 2nd year of undergraduate study and have at least a 3.0 cumulative GPA. The SMART grant is for undergraduates in their 3rd or 4th year. These grants, when combined with the Pell Grant, can not exceed the student's tuition expenses. More information on these grants is available online.
Utah Scholarships and Grants

,