Federal Grants for College
With 13% of the population of the United States below the poverty level as of 2007, finding the money for college can be a daunting task . The average cost of tuition at a four year, private college is almost half of the median household income in the US at over $20,000 a year.
Public universities cost half this and community colleges a fourth of this, but a college career at any school is still a financial challenge for most Americans. Luckily, grants are available for students of all economic situations, academic histories, and social backgrounds.
The first step in finding the money to go to college is to believe that the money is out there to find. And it is—federal and state governments, local and national companies and organizations, and colleges themselves all have funds specifically set aside to increase the number of low income and lower middle class students on their campus.
While higher education is still most accessible to middle and upper-class students, the number of grants for low income students is continuing to grow, demonstrated by the 52% of undergraduates who received financial assistance during the 2007-08 school year .
The second step in finding the money to go to college is to understand what is out there and who exactly it is there for. Once this research has been done and this knowledge attained, all that's left to do is to fill out the applications and plan your college career.
What is a Grant?
Grants are not loans or scholarships; they are simply no-strings-attached money given to students who need financial assistance in pursuing further education.
Post-graduation debt isn't a worry because grants don't have to be repaid as they are gift money, not loans.
They aren't merit based, like scholarships, so they are available to students regardless of their success in previous schooling.
In fact, grants are primarily need-based and given needs financial help to make further education possible.
While grants are rarely merit-based, most require students to keep an average grade point average. The Federal PELL grant, for instance, requires students to earn at least C's in their classes.
If they get a D or F, they are placed on academic probation and usually given one semester to bring their grades up. If they don't, they can have their aid canceled and sometimes there are restrictions about reapplying for aid once it has been terminated.
As long as Pell grant students keep average grades, they will continue receiving federal money for their college education.
This is one example of academic requirements for grants, but some grants have higher grade expectations.
Where Grants Come From
The first place to look for grants is directly from the college or university. In the 2007-08 school year, 20% of undergraduates took advantage of these school funded grants and received an average of $5,000 . Based on need and merit, college and universities have grant money set aside for students who require financial assistance.
Federal
The federal government understands that what stands in the way of college for many high school graduates is the financial means to attend.
Because of this, they are giving more money to students in financial need than they ever have before and nearly half of undergraduates received financial assistance from the federal government in the 2007-08 school year , .
The Pell Grant has been a cornerstone in educational funding for low-income families since it began in 1972 . It is completely need based.
The amount awarded to the student is based on financial information provided at the beginning of each school year. In 2007-08, 27% of undergraduates were awarded Pell Grants averaging $2,600 . The financial award pays first for tuition, and then what's leftover can be used to buy books and can even be put toward living expenses.
Students who qualify for a Pell Grant will also qualify for the federal Academic Competitiveness Grant (AC) and the National Science and Mathematics Access to Retain Talent Grant (SMART).
The AC grant is for undergraduate freshman and sophomores who have an exceptional academic record as well as a history of leadership and service. The SMART grant awards $4,000 to similarly academically impressive juniors and seniors pursuing computer science, math, engineering, or science degrees.
State
Each state offers unique grant opportunities to its residents. Many state grants are aimed at low income, disabled, gifted, and ethnically diverse students, though most state funded grants require the applicant to attend school within the same state.
Students can find details on state grants on their state's department of education website. During the 2007-08 school year, 16% of all undergraduates received grants from their state government. Averaging $2,500, these grants can definitely impact the overall cost of a student's college career .
Other Sources
Federal and state governments offer many grants as do colleges and universities, but it's also important to look beyond these typical sources to public and private organizations.
Major corporations such as Coca Cola, Dell and Wells Fargo all offer scholarships to qualifying students. It is worth the time to investigate these and similar companies' scholarships, though most of these scholarships are merit based and/or degree based.
Local and national organizations are another important place to inquire about grant opportunities. If a student has volunteer history with a particular group it is useful to find out if that group offers any grants to active members. Groups that focus on specific social groups—African Americans, paraplegics, women pursuing science careers, etc—also often have grants available to students in need regardless of whether the student has been involved with the organization in the past.
What's Out There?
There are hundreds of grants available for current or prospective students who need financial assistance. These grants vary in monetary amount and grade expectations, but most have some sort of parameter such as ethnic background or disability for applicants.
These requirements are almost always based on who is funding the grant. For instance, deaf and hard of hearing students can apply for grants from the National Association of the Deaf.
A targeted group among possible college students is those who are the first in their families to attend post-secondary education. There are many opportunities for these students to apply for financial support from local as well as national and global organizations. For instance, Sallie Mae, a student loan company, and Coca Cola both have grants for first generation college students.
Ethnicity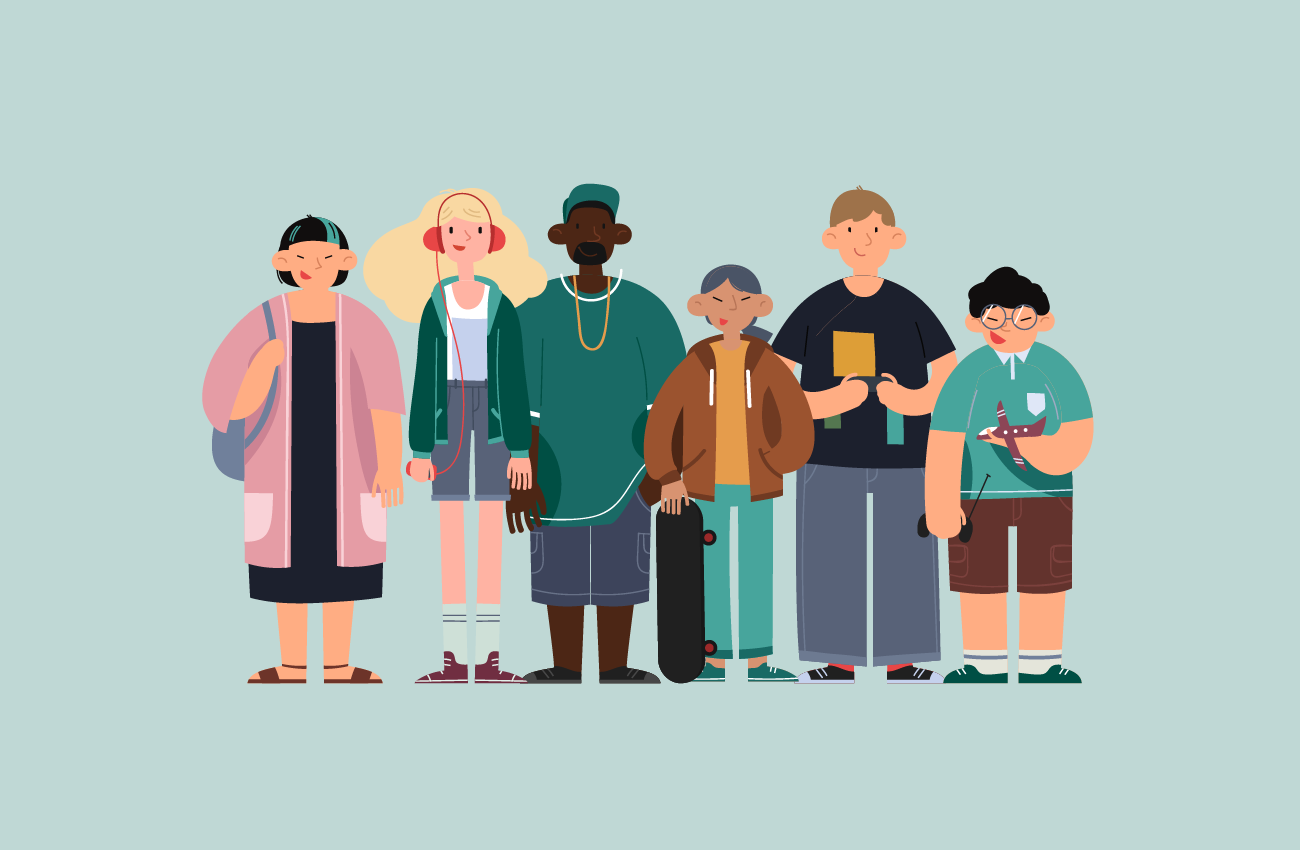 Ethnicity is a common parameter for grants. More and more ethnic minorities are attending universities and colleges and there are grants available for students of every ethnicity.
African American
There are many different grants for Africans American students. It is this wide variety of grants that have made college attendance rates among African Americans reach an all time high .
The United Negro College Fund in particular has offered grants (as well as scholarships and fellowships) to African American students for well over 50 years and continues to do so today, while also funding many prominent African American colleges. African American women in particular are sure to find grants available to them, with many of them also targeting specific, specialized fields of study.
On top of grants, there are several colleges and universities specifically for African American students and they typically have many different grants available for perspective students.
Hispanic
Students of Hispanic origin are a fast growing population in the United States but have a noticeably low college attendance rate. Of the Hispanics that do go onto to college after high school, many choose a vocational or two year school instead of a four year university, often because of a shortage of money.
Colleges in Southern and Southwestern states are likely to have grants specifically for Hispanics, but organizations for the advancement of Latinos often offer educational grants for qualifying students anywhere in the country.
Native Americans
Native Americans are one of the smallest groups of minorities in the United Sates, and they experience some of the most disadvantaged economic, social and educational conditions. Like other ethnic minorities, Native American college attendance rates are increasing and the availability of grants catered to them is a primary reason.
Tribal colleges are also a good source of grants for Native Americans outside of the traditional school age range of 18-24. Students with Native American heritage are likely to find many different grants available to them on and off the reservation.
Asian Americans
For Asian Americans a large amount of organizations and groups focusing on the empowerment and advancement of Asian Americans have grants available to students. While some of these groups focus on first and second generation Asian Americans, many offer grants regardless of how long the student's family has been in the US.
Women
While it is hard to imagine women not making up a good part of college students, they were kept out of educational institutions for many generations and are therefore another population that has grants available to them because of past and current social oppression.
A large amount of grants aimed at women have been created to increase their participation in the sciences, business and math. Men hold a significant majority in these fields and there are many education grants available for women pursuing degrees in these fields in the hopes that this imbalance can be corrected.
For minority and disadvantaged women, the American Association of University Women is a good place to start when looking for grants. They offer grants regardless of whether the student is returning to college or is beginning for the first time.
Women's colleges have much to offer in terms of grants for prospective students. Over 40% of women attending private women's colleges receive significant amounts of financial assistance, much of which comes directly from the college itself .
In Massachusetts, Wellesley College spends millions every year to ensure its student body is made up of women from all ethnic, cultural and economic backgrounds. They take their commitment to diversity to so seriously that they expect that the vast majority of their students will be receiving financial aid for their topnotch education.
Ethnic Statistics
Spelman College and Agnes Scott College, both in Atlanta, Georgia, are women's colleges that also cater to African American and Hispanic students, respectively. They offer both merit and need based grants. While Spelman is historically know for its focus female African American students, Agnes Scott is starting a similar tradition with its Goizueta Foundation Scholarship that offers Hispanic women with severe financial need a fully funded college career.
This scholarship also has high academic and leadership expectations, but is an extraordinary opportunity for qualified Hispanic women who are facing financial challenges in their attempt to further their education.
Subject-Specific Grants
Parts of the US remain medically underserved and public schools nationwide are in need of teachers, making nurses, doctors and teachers fields in constant need of new professionals.
Nursing students in particular have a particularly large amount of grants available to them. Nursing is a flexible, well paid, and versatile profession that there is always a need for. In fact, the need for nurses is so dire that the government has several impressive financial assistance programs for students pursuing nursing degrees.
Teaching is another important, rewarding profession that always has openings. State and federal education departments are the first place to start looking for grants for students pursuing a teaching degree.
How to Apply for Grants
There are many different documents and types of information grants often require and its handy to have this assembled in one area when applying for grants.
Need-base grants will need proof of income and, depending on the student's age, proof of parents' income as well. Relevant tax returns from at least the past year are good to have on hand.
High school and previous college transcripts are often required for grant application. Make sure to use official transcripts from the admissions office and not the unofficial transcripts that are often found online for student reference.
Be ready to write essays and explanations on applications. Some grants require applicants to explain specifically why they need the money or to expand on why they are choosing a specific field of study. Students who are excited and determined to go to college and have clear career and educational goals are more likely to convince organizations and companies offering grants that they will use the grant money well.
Where to Find Information
For prospective college students still in high school, guidance counselors and teachers are the best resource for finding grants for college. College, companies and organizations that offer grants regularly send informational material to high school counselors to share with students looking for financial assistance for college.
For students already in college who are looking for further assistance, the financial aid center on campus is the best place to start. Most colleges and universities have scholarship and grants fairs where organizations offering financial assistance set up tables and meet with students. Some colleges occasionally have speakers or workshops on applying for grants and how low income students can afford college.
Students aspiring in a certain degree direction can also check with the department heads at their school for more information on grants and financial assistance programs in their field.
There are many different books that have been written about applying for grants and what all is available. Public or school librarians will be able to assist in finding the most up to date editions of these books. They are usually formatted as indexes and include a plethora of useful information.
Searching Online
The internet is another great source for looking for grants. Non profit websites offer vast information on how to apply for scholarships and what to remember when applying.
The student dedicated to finding grants for their college education will find that there are hundreds of financial assistance opportunities available. With the right research and willingness to explore options, the financial burden of attaining a college degree is easily lightened with need and merit based grants.
Federal Grants for College

,