College Grants For Graduate School
In this tough economy, many students with Bachelor's degrees are looking for a step-up to improve their chances of employment which for some usually means going back to school for a higher degree.
Unfortunately, few students are able to pay their entire way through another two or three years (or longer) of further learning as only wealthy students are able to manage this feat.
College grants help to ease the burden on tuition costs for students of all educational levels (Undergraduate, Graduate, Doctoral), thus making paying for school a little easier. Students who are in financial need may search for grants by student type or subject-specific.
Before we delve into Graduate grants, which will be our focal point, let's break down the different kinds of grants that are out there and define what makes a grant different from a scholarship or a loan.
Grants are different from scholarships and loans because they are the equivalent of gift money — the money will not have to be repaid since they are given out to students in need.

Categories
There are several categories that are searchable on sites such as collegescholarships.org. They are:
Student-specific
Subject-specific
Degree level
Minority
Additionally, some common sources for grant funding include federal and state governments, colleges and universities, and public and private organizations.
Now that the general specifics of grants have been explained, let's move on to Graduate-level grants. Many of these grant programs are available from colleges, universities, and private organizations. The right candidates will qualify on most accounts, but in some certain circumstances, grants can support much of a doctoral student's research including living expenses. This guide will focus on these four fundamentals below:
Which grants are available to graduate students
Who they are available to (and)
How you can apply for the grants
Grants to consider applying for
Grants for Grad Students: Continuing Education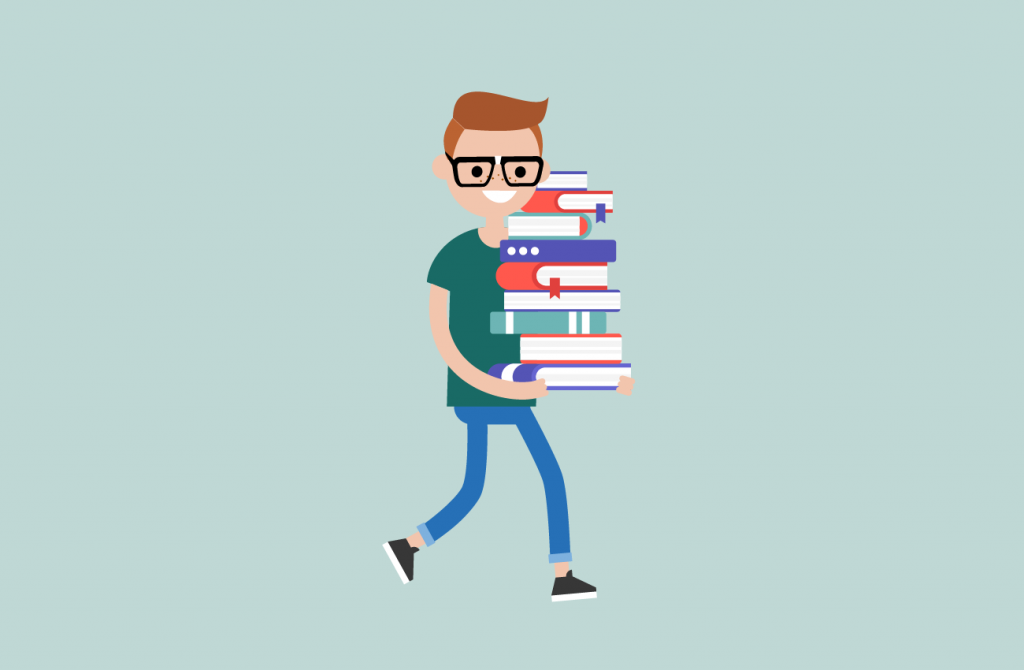 So you've just completed your undergraduate program and are planning on attending graduate school right away, or you've been out in the workforce and you're looking for something with better pay. Before you look into grants, you are eligible for the same student loans you applied for as an undergrad: the Graduate Stafford Loan and the Perkins Loan.
You also have an option to apply for a Federal Graduate/Professional PLUS Loan. Keep in mind, though, that this is credit-based loan and requires repayment with interest after you graduate.
For more information on PLUS Loans for Graduate Students, please visit the government's website.
Back on to the subject of Graduate grants, many of these will originate within organizations, colleges, and universities who are looking for students in a particular field of study such as business or teaching. These and other grants will be discussed shortly.
Minority Graduate Grants
If you're a minority Graduate student, you have a bit more of an edge over other applicants. Minorities are usually underrepresented in Graduate programs offered by most colleges and universities. There are several that are available for minorities at places like the American Indian Graduate Center, the National Consortium for Graduate Degrees for Minorities, and the Cornell University Graduate School Fellowship for Minorities.
How to Apply
Applying for grants can take a long time as their requirements may vary. Some grant applications will ask you to write essays while others will request letters of recommendation from teachers or community members. There are even applications that will need to see statements which show your family's income and some that come with strings attached.
Grants are awarded based on a stipulation that the recipient will pursue a rigorous degree of study or a degree in a workplace field that's currently in demand. Grant money in a few cases can be offered in exchange for a professional service once you graduate, such as health care.
Grants To Consider Applying For
Business Grants: This is an exciting industry to work in with the synthesis of technology and new marketing trends and communications as well as a huge push for global markets making a giant movement in the public and private sectors. For a Master's in Business, check with your school for any applicable grants and scholarships that might be available.
There are MBA grants for minorities as well including the National Society of Hispanic MBAs, the National Black MBA Association, the American Indian Graduate Center, and the American Association of University Women. You can look these organizations up online to find more information on these organizations.
Librarians
There are whole fields of graduate programs devoted to the Library and Information Science study arena. Many well-educated professionals who work in public libraries and students will find lots of scholarship and grant dollars from organizations that focus on training future librarians.
Federal funds are out there for people who intend to pursue this field from places such as The Institute of Museum and Library Services department of the National Foundation on the Arts and Humanities. These kinds of grants, however, do not directly fund individuals but offer awards to public institution projects in archiving, cataloguing, and preserving that will fund grants and internships for library science students down the road.
Teaching Careers
This recession-proof career is always a great choice for people who have a passion in a single subject such as English or Math, and the demand for teachers is always great.
The U.S. Department of Education gave out 20 large checks for grants which equal around ten million dollars for their Transition to Teaching program.
The grants have been awarded to many for-profit and non-profit institutions who will use the money for student teaching incentives. Student teachers in the middle of their degree as well as students in non-teaching specialties are taking interest in these funds which in turn will put their sights on teaching in schools that are in high-need districts for stipends in return.
Transition to Teaching Program
The Transition to Teaching program has two goals: to generate interest and support for areas in high-need or low-income areas, both rural and urban, and to provide young teachers with enough funds to pay for their education. Student teachers who accept the grant have to commit to contracts that will bind them to positions located in high-need areas for an agreed timeframe.
The American Federation of Teachers has a lengthy database full of teacher grants and scholarships which include federal loan forgiveness programs (ways where student teachers and existing teachers can qualify to have student loans canceled), private funds (e.g. Rockefeller Brothers Fund – Fellowships for Aspiring Teachers of Color), and state-specific funds. To find out more, go to aft.org.
The University of Phoenix, one of the leading online educational institutions, offers the Project Reach grant, which funds Master's in Teaching degrees. Students will have to commit to teaching in high-need areas similar to the Transition to Teaching program.
College Grants For Graduate School

,