Trade School Grants
Do you dream of a career in Culinary Arts? Want to fuel your dream of having your own auto mechanics garage fuel? Or would you rather light up your career as an electrician?
Interest in trade school education has grown in the past decade. This turnabout was fueled by the increased need for skilled trade workers and the current economic downturn. Today, a large volume of students seek to build the foundations of their careers through vocational and trade education.
Trade schools encompass a wide variety of hands-on education, from carpentry to cosmetology. In the past, financial aid had been hard to come by for these fields, but that is no longer the case today. Aid opportunities abound for students who wish to attend trade school. One of the greatest of these come in the form of trade school grants.
Trade School Grants
Receiving a trade school grant is not the same thing as obtaining a student loan or a scholarship. Student loans are exactly what their name implies; they must be repaid with interest. Scholarships do not require repayment, but are usually based on evidence of superior academic achievement.
Grants, on the other hand, are bestowed as free with no strings attached. Economic need is the typical basis on which they are awarded. Sorting through the different categories of grants is difficult but well worth the time and effort. The payoff can be lucrative.
Availability
There are a wide variety of grants available for trade students. Some of the most common:
Need-based grants
Grants for women
Low income grants
Returning grants
Minority grants
Disabilities grants
Sources
Those who specialize in trades such as plumbers, carpenters, auto mechanics, and heating, ventilation, and air conditioning (HVAC) specialists may pursue their education at a community college, a technical school, or a university at an undergraduate or graduate level.
A few excellent sources for trade school grants are as follows:
Local and regional community and technical colleges
Trade and professional organizations
State and federal government
Need-Based Grants
Eligibility for need-based grants takes several factors into consideration:
The number of dependents in your family
Your student status
Your family's expected financial contribution (EFC)
How many dependent family members attend college or other post secondary education
Other family assets besides income
Income may be the most important determinant eligibility assessments for need-based grants. There are students who come from families with substantial income that qualify for aid due to other reasons.
Sources of Need-Based Grants
The federal government is the biggest provider of need-based grants, although state governments sometimes offer them as well. Grant programs at the federal level include the FSEOG, or Federal Supplemental Education Opportunity Grant, the Federal Work Study Program and the Federal Pell Grant.
Grants for Women
Many grants are geared towards under-represented demographics in our society, such as women. There are grants for women entering traditionally male-dominated fields, which would include trade careers.
Some of the larger grant programs for women are competitive, with many applicants. Smaller grant programs do exist with better chances of obtaining grant money. A lot of effort, time, and patience go into applying for grants, some things which many students are not willing to expend, so it's worth the work, even for the biggest grants that seem difficult to qualify for.
The American Association of University Women (AAUW): A well-established source of financial aid for women, the AAUW offers grants for educational support, as well as other types of aid. Two grant opportunities are the Career Development Grant and the Community Action Grant.
Community foundations: Found in many states, these public associations are valuable sources to find grant money designated for a variety of student types, among them, women.
PEO International: PEO is a non-profit organization with grants and other forms of aid available to women for education purposes. The PEO Program for Continuing Education Grant is for women who wish to return to college and complete their education. Awards are based on financial need and education that allows the applicant to get the kind of job that guarantees family survival.
Low-Income Grants
There are many grant programs designed to aid low income students pursue educational opportunities beyond high school. State and federal sources exist, as well as schools themselves, to provide grant money for low income students.
Federal Pell Grants: One of the best known grant programs in the country, the Pell Grant is awarded to millions of students every year.
State Grant Aid: Individual states offer grant money to students as well. As one of the biggest financial aid providers in California, CalGrants awards qualified students with over $9,500 per year towards their educational costs. The Higher Education office of your state government is the place to check for low income grant programs.
Grants From Schools: Trade schools may offer their own grants to low income students. Even if the tuition is
higher than a student can afford, it makes sense to give the school a chance. See what kind of aid package your schools of choice offer.
Returning Student Grants
Maybe you never finished your degree. or you want to pursue advanced training in your field. You may even decide to embark on a totally different career. The number of adults returning to school is increasing. With that increase is the greater number of grant programs to help returning students.
The financial aid department of your school is one top source for grant money. A financial aid representative can provide you with a list of programs for which you might be eligible.
Other places to look for grant money for returning students areas follows.
Organizations that offer grants for specialty groups, like women and minorities.
Federal and state funds through filling out a FAFSA (Free Application for Federal
Student Aid). Some state-funded grants include vocational and trade school grants.
Local associations or professional unions that provide funding for trade association members.
Minority Grants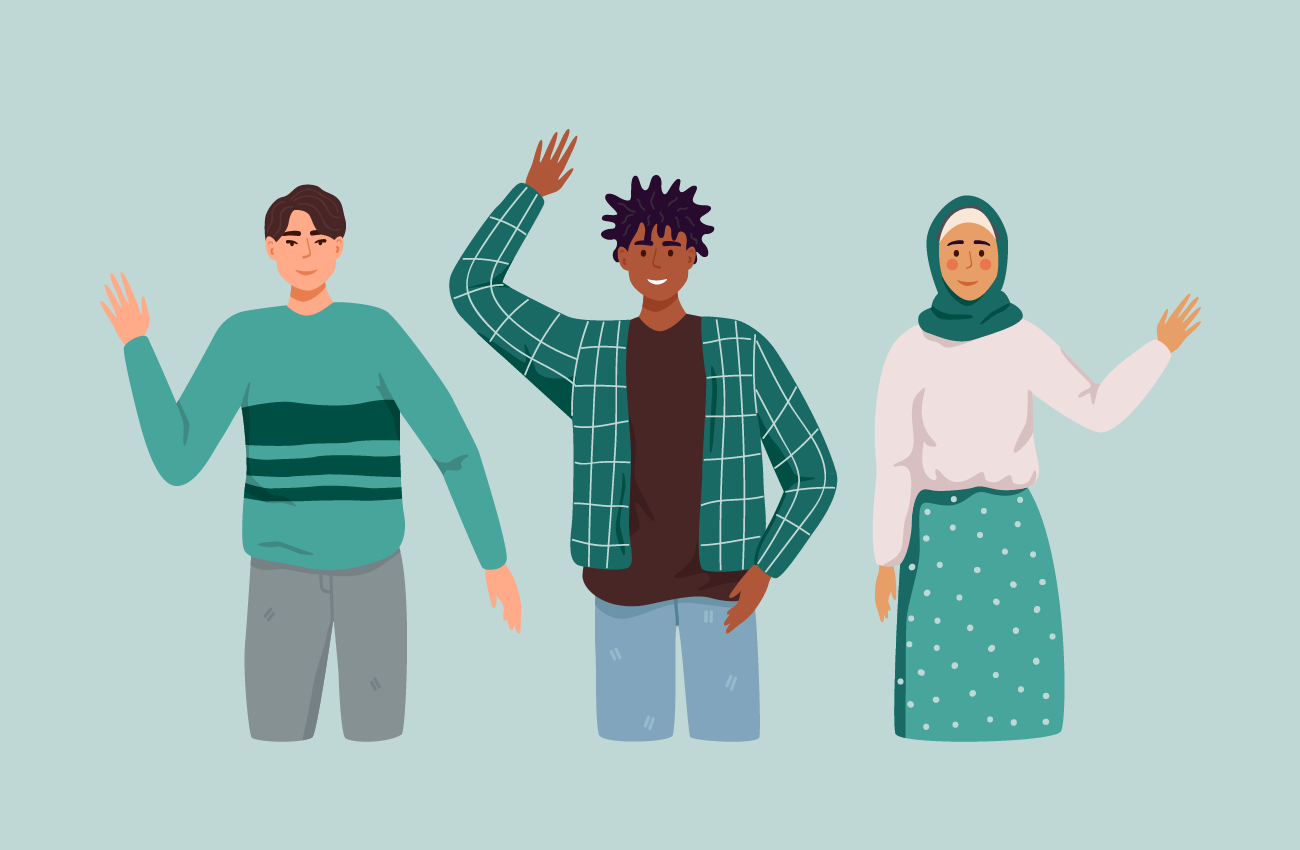 The term "minority" does not always refer to ethnic status. Besides Black, Hispanic, Native American, and Asian students. Women, ethnic women, and students with physical disabilities are also considered minorities.
Minority grants help students to triumph over financial issues from their oft-disadvantaged circumstances of economic, social and home stress factors.
Sources of Minority Grants
Federal
State
Professional associations
Local organizations and businesses
When filing for minority grants, it pays to be persistent. Many students do not have the motivation to follow through with the application process, which gives those that do have the drive far better chances of succeeding.
Disabilities Grants
According to the federal government, all students will have access to higher education, even if disabled. Disability may be in the form of visual or hearing impairment; it could be the challenge of navigating through school in a wheelchair, or it might be psychological or cognitive.
Sources of Disabilities Grants
Organizations are the main source of grants for the disabled. Some examples are as follows:
National Federation for the Blind
National Association of the Deaf
Specialist Schools
There are schools designed for students with disabilities. One example is the National Technical Institute for the Deaf at RIT. As one of this country's best technical schools, students at this institution can qualify for several grants.
Grants From Institutions

Technical and community colleges award most of the trade degrees. Some of these schools receive federal money to improve their facilities, maintain trained faculty, and offer students financial assistance. However, they are not always the best source of trade school grants.
Make sure to compare the grants offered by different institutions. Whenever possible, talk to a financial aid or admissions representative about the grant programs available. Do this even if there are none listed in the school catalog.
Trade School Grants from Professional and Trade Organizations
Trade organizations are plentiful in this country. They are also the likeliest source of trade school grants. National, regional, and local chapters of trade organizations are common. Many of these accept student members at a state or national level. Students would be wise to join associations that offer grants and scholarships.
For example, the Oil and Energy Service Professionals awards a small number of HVAC grants to students every year.
Trade School Grants from State Sources
Many states provide trade school grants for students seeking vocational certificates and degrees. The Kansas Board of Regents offers vocational grants annually to residents enrolled in trade programs at Kansas technical and community colleges. Almost half of the trade school students in the state benefit from these funds. Kansas holds a vocational exam where the best scores qualify for the grants.
Trade School Grants from Businesses and Industry
Both industries and private businesses sometimes provide trade school grants. Look for regional or local grants particularly for trade school students.
How to Apply for Trade School Grants
The process of applying for trade school grants is a basic one, but requires attention to detail. The way to get financial aid money in the form of grants can be broken down into three fundamental steps.
Step One: File A FAFSA
Before applying for any other form of financial aid, this is the first step to take. File a Free Application for Federal Student Aid (FAFSA). Filing this document ensures your consideration for federal grant programs, along with other forms of federal aid.
The FAFSA can be filed either electronically or by mail. To receive a faster response, file electronically. You can get the FAFSA online from this page. Most important, fill out the form completely and be sure to file by the deadline. There are three deadlines associated with the FAFSA: federal, state, and school. Filing by the earliest deadline is the best option.
Information about you is included in the FAFSA, which is used to determine your eligibility for grant money.
Step Two: Wait for Your SAR
Several weeks after filing the FAFSA, you will receive a SAR, or Student Aid Report. The SAR is a document which outlines your EFC, Expected Family Contribution, to your educational expenses. If your EFC is a small amount, you are more likely to qualify for grants.
The Student Aid Report also contains a section specifying what kinds of federal aid you are qualified for. If the income you reported on your FAFSA was low, you may be eligible for a need-based grant. The Federal Pell Grant is one example of a need-based grant.
Whatever schools you indicated on your FAFSA will also get a copy of your SAR. Each school will review the information in your SAR and create a financial aid package to offer you, detailed in an award letter they will send out.
Step Three: Complete the Form for State Grants
If the funds offered by the financial aid awards letters are not enough, you can apply for state funded grants as merit-based grants.
Merit-based grants are a general term for any grant that requires you to meet specific standards to qualify. Where need-based grants are mainly based on income, merit-based grants are based on a combination of academic and income factors. Many state grants require that your income not exceed a fixed amount. In addition, you must meet certain grade requirements.
Forms for merit-based grants are often found on the website for your specific state. The application process entails sending in verification of your grade point average to the student aid commission of your state. You become eligible for a grant if your average is high enough. Read all directions for the grant application for your particular state with care. Moreover, pay strict attention to deadlines; submit all forms and information requested on time.
In Conclusion
Times have changed where trade school is concerned. Many more people are interested in pursuing careers in such diverse fields as electrical, HVAC, automotive, cosmetology, and Culinary Arts. Moreover, financial aid as free grant money is readily available to those who seek degrees or certificates in vocational or technical trades.
With some concentrated research, effort, and time, trade school students can procure the grants they need to fund a brighter future.
Trade School Grants

,