Minority Grants
Attending college can be an expensive endeavor.
Many students face difficulty in discovering ways to finance their way through school.
While scholarships and loans certainly help to ease the burden of costs, the college grant program is unique in that it awards free money to students who constitute different segments of the population.
It should, however, be noted that the distinction between scholarships and grants can often times be rather minor. With many of the private organizations, certain prerequisites must be satisfied in order to be eligible.
The use of these grants has been instrumental in bringing more minority students into university. They help to ensure that a greater degree of diversity characterizes the student body. To qualify for the minority grant a student should fall under one of either of the two following categories:
Ethnic: Serves to encourage students from different ethnic backgrounds, i.e. African-American,Hispanic, American-Indian et al. to enroll in university. This financial incentive helps to counteract some of the hardships ethnic minorities have traditionally faced in gaining equal access to universities.
Non-Ethnic: Aimed at females and students who are physically impaired or have learning disabilities.
Prospective college students who qualify for minority grants have a wide variety of resources to choose from. In addition to the government's options, minority based organizations are a good place to start searching for opportunities. The internet is a good starting point in procuring information regarding minority grants.
High school guidance counselors can also help direct students to different opportunities. However, prior to applying for the grants, it is recommended that you fill out a FAFSA form, as many of the foundations require this as a prerequisite to qualifying for grant money.
The FAFSA determines and confirms the financial need of the applicants.
Listed below are some of the private foundations that can serve to get you started on the way to discovering sources of funding.
Some of the programs, as stated above, have eligibility specifications additional to the minority status requirements.
Conditions such as grade point average, field of study and year in school may serve as pre-conditions to obtaining funds.
Women
Jeanette Rankin Foundation: Serves as a unique source of financial support for women over 35 years of age who are enrolled in a vocational school, undergraduate degree program or associate degree program. They must also meet low income eligibility requirements.
American Association of University Women: Provides a wide range of different financial options available. A great source to gain access to many opportunities.
Hispanics
Hispanic Scholarship Fund: Provides an extensive source of available funds through different corporations and charitable organizations that the Hispanic Scholarship Fund has formed relationships with.
Hispanic Heritage Foundation: A good source to access information on a wide variety of financing options. Similar to the Hispanic Scholarship Fund in regards to the number of relationships it has with major corporations and charity organizations.
Native Americans
American Indian College Fund: Supports students financially through a number of different programs. A good resource for accessing a variety of information on student aid.
Association on American-Indian Affairs: Funds a program that financially supports students who demonstrate academic excellence. A student essay and letters of recommendation are required for consideration of acceptance into the program. Also a good source for a variety of other available funding options.
Additional Programs for Minorities
CIA Undergraduate Scholar Program: Open to Asians, African-Americans, Hispanics, Native Americans, Pacific Islanders and Handicapped persons who are at the freshman level. Eligibility requirements include a minimum GPA, full-time status, summer work at the agency and employment at the agency for 1.5 times the length of the time spent completing a university degree program.
Gates Millennium Scholarship: Available to African-Americans, Hispanics, Native Americans, and Asian/Pacific Islanders. Must have a 3.3 GPA on 4.0 scale and meet other basic requirements to be eligible.
Federal Supplemental Educational Opportunity Grant: Open to undergraduate students who are within the lowest income bracket. Pell Grant grantees are shown preference.
Academic Competitiveness Grant: Available to first and second year undergraduate students. Must be eligible to receive the Pell Grant and meet certain academic levels of achievement.
Sallie Mae Fund: Sponsors a variety of funding programs for students who are faced with economic hardship.
African-Americans & Other Minority Options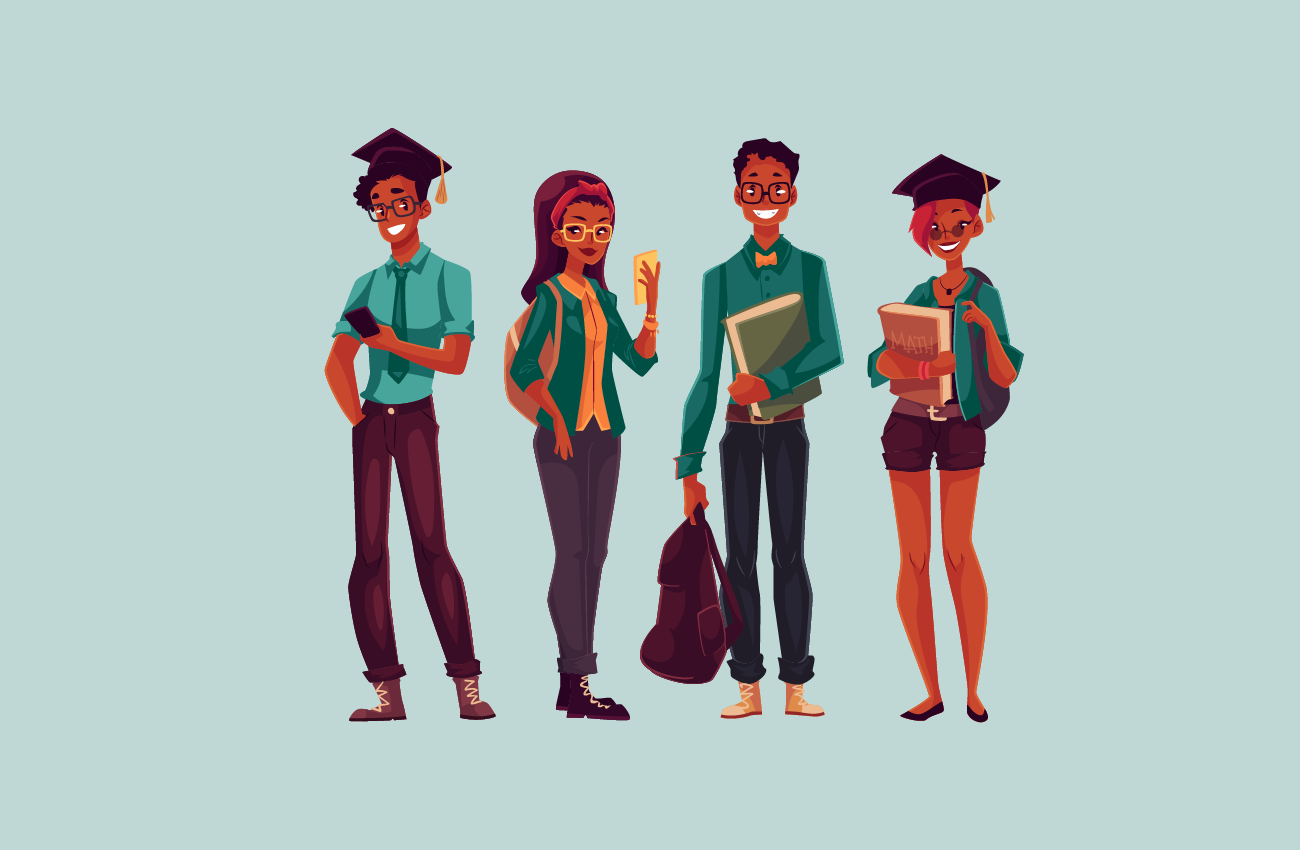 When applying for minority grants, it is important that the grant applications are drawn up in the proper way. This is particularly necessary when soliciting grants from private foundations.
There are many services available that will assist prospective candidates in preparing grant proposals. Moreover, students should apply early. Once you have made your decision to either enter college or continue on towards advanced degrees, the next step should be to start applying for grant money. Do not risk missing the strict deadlines that both private foundations and government grant programs apply. Some programs are:
United Negro College Fund: The primary source for acquiring valuable information on a wide variety of funding options.
Ron Brown Scholar Program: Available to high school seniors. Eligibility requirements include academic excellence, community service and economic need.
The Pell grant is a funding resource that all minority students should take advantage of. It is a government administered grant program that furnishes money to any student who can demonstrate economic hardship. Determination of eligibility is calculated according to family income, tuition costs, living expenses and admission status, i.e. part time or full time.
Be sure to apply early for this grant. Provided that you qualify to receive these funds, the early indication can help you decide which other grants you might want to pursue should the amount allotted to you not meet all of your financial needs.
Municipal, state and federal government grants are another source for minority students. As each municipality and state administers their own grant programs, it is recommended that students consult their school counselors, communicate with their local or state government offices or visit their websites in order to access more information on minority grant opportunities.
Below is a list of some of the other federal government's grant programs that can assist minority students. Similar to the Pell Grant, these programs are not restricted to only minorities. Nevertheless they are good resources to consider.
Community Grants
The community you reside in can be a great place to discover additional grant options. A visit to your local chamber would enable you to locate different minority based companies and organizations that you could solicit grant funds from.
Companies are often eager to demonstrate their role in giving back to the community and education grants are one way they can fulfill this task. Local churches, mosques and temples are also good resources for grant money. As these religious bodies place great value on doing charitable work, it would be in your best interest to approach them as possible sources of financial support.
Degree fields that have traditionally suffered from minority underrepresentation provide a wide range of grants to minorities pursuing these degrees. These different opportunities can be found within the university department that students attend.
Additional Resources
The above list of minority grant programs is not exhaustive. Plenty of other organizations exist. Whether through government administered funding or private organizations and companies, minority students have access to a wide range of grant options. The success of your effort to capitalize on these grant opportunities rests on the amount of work you put into it.
Your college experience can be greatly facilitated through the provision of grants. There has never been a better time for minorities to pursue their academic aspirations, as the drive towards diversity has become a vigorous enterprise for institutions of higher education.
Minority Grants

,