First Generation Grants & Scholarships
Paying the high tuition costs for undergraduate and graduate college coursework is becoming increasingly difficult for students and their families. Although many resources exist for locating financial aid, many individuals find it difficult to create and implement a strategy that helps them obtain funding in the form of grants, loans and scholarships. This is especially true for those who are the first in their family to attend an institution of higher learning.
First Generation is a term that applies to this segment of the population. Many families that are in the lower income bracket or who have suffered decades of social persecution have no members with a college education. This means that youth members of these families have no one to guide them through the process of finding student aid, particularly financial assistance. Fortunately, many programs are in place to accomplish this task.
Topics discussed here include
aid for First Generation students
how to find sources of funding
examples of First Generation scholarships
additional grants and scholarships for First Generation students
No one should ever be denied the opportunity for higher education merely because of a lack of money to pay for tuition, room and board. A great number of foundations, private scholarship funds, special programs within certain colleges and universities, and corporate programs around the country are in place to assist those who otherwise cannot afford the prohibitive costs of education.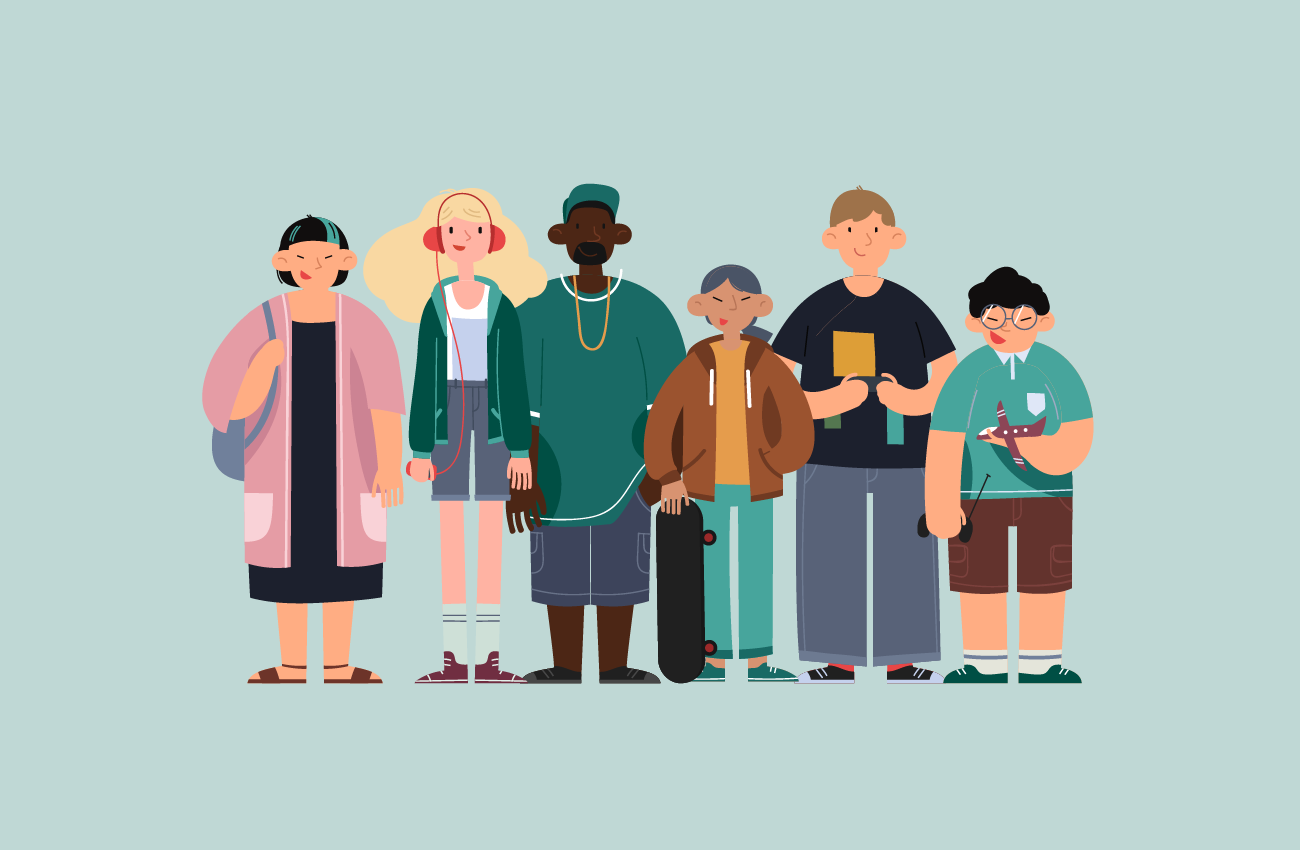 Aid For First Generation Students
Assistance for the payment of tuition, room and board, and student supplies comes from many different sources. The federal government, private foundations, alumni groups and corporate programs all have various mechanisms for recognizing the needs of incoming freshmen in terms of financial aid. A First Generation student attending a school of higher education may be eligible for one or more kind of funding. Programs to help students pay for their college education include the awarding of grants and scholarships, offers of low-interest or zero-interest loans, and free internships.
Many of the First in Family scholarships available to undergraduate students are awarded also on the basis of financial need. Some require academic excellence on the part of the student, and others focus primarily on aiding those who are considered to be a member of a minority group. It is of vital importance for students to understand that they may be eligible for a number of different financial assistance programs. Applying for as many different grants and scholarships as possible will result in a higher probability for acceptance and subsequent awarding of financial aid.
Federal Government Grants
First Generation college students may apply for a Federal Pell Grant, a need-based program that offers students financing when the family cannot afford the entire cost of a college education for their child. Those who are first in their family to attend college are encourage to check out this grant program, discussed in greater detail in Section IV.
Public And Private University Scholarships
Both public and private colleges and universities have their own scholarship programs. These are designed to give students who excel in a particular subject the opportunity to pursue a degree program at a reduced cost. Scholarships may be awarded for those who show proficiency in subject such as mathematics, business, science, medicine and athletics. First Generation college students may find a grant program opportunity specifically designed for them. Colleges and universities around the country often advertise these as First in Family scholarships, and the requirements vary according to the school and the degree program to which the scholarship is attached.
Scholarships From Private Foundations
A large number of foundations exist that offer partial and full scholarships for First Generation students. These foundations receive donations from many different sources. The awarding of these scholarships may depend on the student's financial need as well as the degree program. Foundations often have extensive application procedures as well as the completion of essays or other written work as a requirement for consideration. These foundations often award a limited number of scholarships per academic year, and in many cases the First Generation college student has a limited number of institutions from which to choose in order for the scholarship to be given.
Corporate Grants And Scholarships
Many companies have scholarship programs, some of them targeted specifically to students who are the first in their family to attend college. Corporations often hire students directly out of college, and the offering of a scholarship to those studying in a particular field makes it easier for these companies to find suitable employees. Nearly every major university in the country has at least one corporate scholarship or grant program in effect.
Specific programs for First Generation college students may be located by contacting a school's financial aid office directly. Any corporate scholarship program will be thoroughly explained and application information can be sent directly form the school to the prospective student.
How To Find Sources Of Funding
One of the great difficulties confronting First Generation college students is the lack of information coming from within the family. Since no one in the family has attended college, the student has no history from which to obtain the necessary information concerning possible grant and scholarship opportunities. Quite often, students who come from lower income families or who are members of a social minority have had it drilled into them that most types of financial aid are meant for students other than themselves.
This is certainly not the truth. Over the past several decades, emphasis on financial aid for students who are the first in their family to attend college has grown steadily. High schools with a diverse ethnic makeup now have a huge resource base of information available for those students who seek to continue their education but are concerned about their ability to pay for it.
Ask The High School Student Advisor
High school seniors who will be the first in their family to attend college are urged to consult with their class advisor. Information about scholarship programs and how to apply for grants, especially those grants targeted to minorities and low income families, is readily available. Many school districts have special programs and seminars for students and their families to attend, specifically designed to inform the student about career opportunities and how to begin the scholarship/grant application process.
A good number of colleges and universities around the country have their own links to First Generation grant programs for students who are the first in their family to attend college. Many of the foundations that offer these grants do so only if the student is planning to attend a certain institution, but they are more than happy to point the student in another direction based on his or her area of study.
Many First Generation students may qualify for a state-operated grant or low-interest loan so long as the study is completed at a public or private university located in the state where the student currently resides. These state agencies may offer loans that do not have to be repaid so long as the student finds and holds employment for a certain number of years after the degree program has been completed.
Contact The College Directly
If a First Generation student has decided on a major course of study and has completed a list of possible institutions, the next step is to contact the admissions office at these schools and ask about loan, grant and scholarship programs. The term First in Family is used frequently where these grant programs are concerned. Admissions offices can give complete information not only about how to apply for the Federal Pell Grant but also how to obtain additional information about any state government program or private foundation that offers financial aid.
It is important for students and their families to understand that each type of financial aid involves an application process, and there is a deadline for completing and submitting the required information. Many First Generation scholarships are awarded only once per academic year, and the student has only until a certain date to apply. High school students are encouraged to begin the search process as early as possible during their senior year.
Examples Of First Generation Scholarships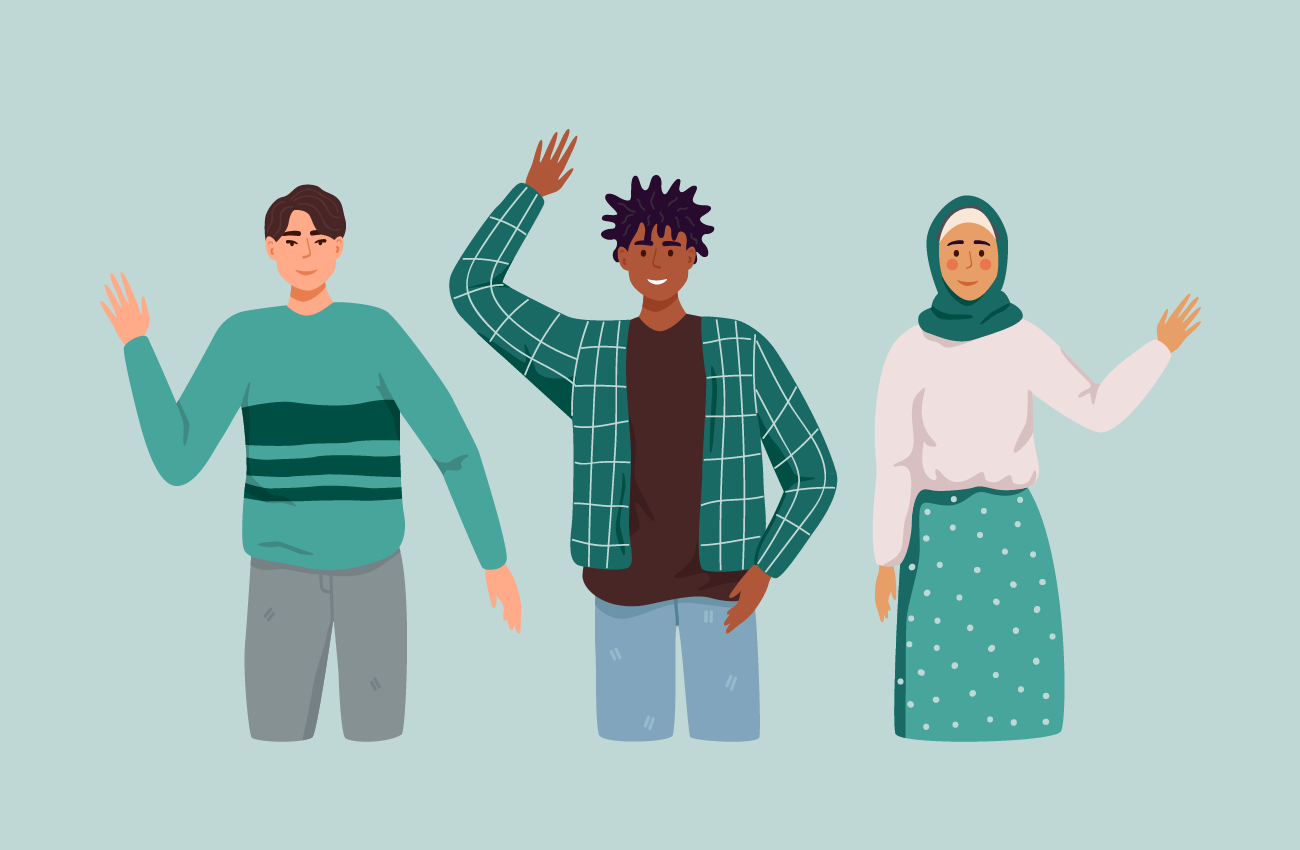 This sections offers students and their families a quick look at some of the more well known programs available that offer grants and scholarships based on financial need, minority classification, or field of study. Many of the programs that provide grants and scholarships are concerned with the degree program being pursued as well as the student's academic excellence in high school. Others are primarily focused on the lack of ability to pay for college.
As mentioned earlier, some grants and scholarships are funded mostly by private citizens and alumni. Others receive their money through the charitable contributions made by civic groups and corporations. Many of these grant programs award scholarships to a very limited number of applicants each year, therefore it is imperative for students and their families to explore as many opportunities as possible, and apply for all those for which the student appears to be eligible.
Private And Corporate Scholarship Programs
The Hertz Foundation offers a number of scholarships annually to those students pursuing a degree in physical sciences. The idea behind this extraordinary scholarship program is to educate students who are interested in discovering new ways of expanding industry while at the same time acting as responsible stewards of the natural resources of the planet. The Hertz Foundation has paid out nearly $130 million in scholarships over the past four decades, offers two distinct five-year programs, and allows students to select from a number of different colleges and universities.
Applicants from minority groups and those who are the first in their family are strongly urged to apply for this prestigious fellowship award. The Hertz Foundation Fellowship awards are given only to those presently enrolled in college and who are pursuing a graduate degree in the physical sciences. Biology, chemistry, physics and engineering science majors are welcome to apply.
Applicants must be a citizen or permanent resident of the United States, have excellent academic marks in high school and college, and be able to satisfactorily complete a technical education testing procedure. The awards given are sufficient to pay for graduate studies, and the student is under no obligation to repay any amount of the scholarship given.
One of the better known scholarship opportunities in the nation is The Sallie Mae Fund, which offers undergraduate students funding for tuition and other expenses. They operate a special First Generation college student fund program, managed in coordination with the Hispanic College Fund. It is a need-based program open to all eligible Hispanic students enrolled at any one of a number of accredited universities across the country.
Students are awarded scholarships in amounts from $500 to $5,000 for the cost of tuition and student expenses. In addition to the First Generation scholarship program, the Sallie Mae Fund also has an extensive resource base for locating college grants and low-interest loan. The American Dream scholarship is coordinated with the United Negro College Fund and is open to all African Americans with a respectable grade point average in high school and who satisfy the requirements for a Federal Pell Grant. Scholarships are awarded in amounts up to $5,000.
College Parents of America operates a number of scholarship and grant programs, and they encourage First Generation college students to apply. Students must be a United States citizen or qualifying permanent resident, show academic excellence in high school, become enrolled in a degree program, and attend a participating college or university. Applicants must complete a Free Application for Federal Student Aid and receive notification from the government that financial need is sufficient in order to merit a scholarship or grant. This foundation is comprised solely of parents of former, current and future college students.
The Coca Cola First Generation program was designed specifically to assist low income and minorities achieve a college education. It is this foundation's philosophy that no high school graduate should be denied the opportunity to attend a school of higher learning. Approximately $3 million is awarded annually to high school seniors who have been accepted to an accredited college institution.
Students may contact the school of their choice and ask the admissions office if the college participates in the undergraduate scholarship program. Nearly $19 million has been dispersed through 2011 to students who are the first in their family to attend college.
The Smith Scholarship Foundation awards approximately 20 scholarships annually to students across the state of Alabama. This is an example of a private foundation that serves only a specific region or state. These high school graduates are from diverse ethnic backgrounds but all have something in common: they have overcome hardship and have excelled in high school, showing a deep desire to continue their education. They lack the funds necessary to pay for tuition and student supplies, but through the Smith Scholarship Foundation they have found a source of funding.
Abercrombie and Fitch Global Diversity scholarship award provides students with up to $3,000 and more to help defray the cost of college tuition. The program partners with the National Society of High School Scholars and consists of an essay competition. The winners are judged based on their creativity, desire to become a responsible leader in their community, and their belief in diversity and inclusion. First Generation college students are encourage to apply for this scholarship, which is open to students enrolled at a participating NSHSS school.
Scholarships From Colleges And Universities
Many public and private institutions have initiated their own grant and scholarship programs. Students can apply directly through the school's admissions and financial aid office. Some examples are given below.
Catawba College offers one of the most prestigious scholarship programs for First Generation college students. These scholarships are awarded based on the result of essay competition. Students must apply for admission to Catawba College to be considered for an invitation to compete for the scholarship. Students will be required to submit a short essay, provide recommendations from high school teachers, and show proof of their academic achievements in high school. The competition for scholarship awards takes place twice during the calendar year.
First Generation scholarship requirements include a satisfactory SAT score. Catawba College also has special scholarship and grant programs for valedictorians, athletes and transfer students. All of these grants and scholarships are merit-based, but special consideration is given to those who have income limitations.
The University of California Santa Cruz has numerous scholarship programs available, many of them focusing on low-income students and their families. Some of these grants and scholarships are restricted to those who are entering a particular field of study, live in a certain area or have special talents that are of interest to the donor. The Regents Scholarship, Campus Merit Scholarship and Alumni Scholarship are just a few of the many programs available for incoming freshmen and current undergraduate students. The campus also boasts the Paige and Eloise Smith Scholarship, a monetary award given to students who are former foster children, wards of the court or orphans.
The Culinary Institute of America offers the First Inner City Scholarship at several of its campuses. This program is designed for students wishing to pursue a career in the food preparation business. The scholarship heavily promotes its focus on First Generation students. Students will have to complete an application for admission as well as the Free Application for Federal Student Aid.
Many colleges and universities have their own deadline for applications. This is true not only for admissions but for financial aid provided by a school or its donor partner. Students and their families are encouraged to check with the admissions office for full details on deadlines for completing paperwork and submitting test scores, required student aid forms and letters or recommendation.
Additional Grants And Scholarships For First Generation Students
High school graduates and underclassmen are encouraged to explore every possible opportunity for obtaining financial aid for the purpose of continuing their education. Those who are the first in their family are often from underprivileged households, with very little support for finding scholarship and grant opportunities. Federal and state government offer grants and low-interest loans for students seeking a way to pay for the high cost of tuition, room and board, and everyday expenses. The Federal Pell Grant program and Federal Stafford Loan program are two examples of how the government can help students who are financially strapped and cannot afford the entire cost of their higher education.
Federal Pell Grant Program
The Pell Grant is administered by the Department of Education and is entirely need-based in its design. Students from low-income families or who are the first in their family to attend college are encouraged to apply. This program provides a disbursement of funds directly to the student's school, available for use to pay tuition, room and board, and student supplies.
The amount awarded is determined by the U.S. Congress when the annual budget is constructed. Students must apply for a Pell Grant no earlier than the first of January for consideration for the following academic year.
Students will have to complete and submit a Free Application for Federal Student Aid. The FAFSA is a comprehensive application that is meant to determine how much financial aid is required by the student. The student's family may be able to pay for some of the college expenses, and the FAFSA includes a section on family income and assets. When the application is reviewed, amounts to be awarded are based on the total expected costs for tuition minus the expected family contribution.
Students may ask that a copy of the application results be sent directly to the school of choice. First Generation college students greatly benefit from this program because the amount awarded is based on the inability for the family to contribute to the college education.
For the 2011-2012 academic year, the maximum Pell Grant was $5,500. Students and their families are urged to contact the Department of Education or a college admissions and financial aid office for further information about budgeting for the Pell Grant. This program is considered permanent but the amount awarded may change from year to year.
Federal Stafford Loan Program
The Stafford Loan is a fixed-rate loan program available to both undergraduate and graduate students. The application requirements are similar to those for a Pell Grant. Federal Stafford Loan applicants must complete a FAFSA as well as a form that details the amount of expected tuition costs. Stafford Loans may be unsubsidized or subsidized in nature. Subsidized loans do not accrue interest and in some cases repayment may be waived. The amount awarded is based on several factors including dependency status and class standing. The amount of the loan increases for upperclassmen as well as graduate students. As of Spring 2012, the current interest rate for a Stafford Loan was 3.4 percent. Legislation is underway that may result in keeping this rate intact, but students and their families should check the official Stafford Loan website listed above for the latest information.
State Grant Programs
Nearly every state has a grant program available for undergraduate and graduate students. First Generation college students are encouraged to contact their state government or ask the financial aid office at the college of their choice about scholarship or grant possibilities through the state government. Some of these programs are need-based, others are available only to students who are entering into an internship, and some are limited to graduate students. A sample of some of the state-managed grant programs is displayed below.
Alabama
The Alabama Student Grant Program is not need-based, but instead is awarded on a first-come basis. It pays up to $1,200 per year to both part-time and full-time students at an approved college or university located in the state. Requirements include residency in the state and a high school diploma. The Alabama Student Assistance Program is also a first-come, first-served grant awarded in amounts of up to $2,500 per year. Information about this grant is available at most high schools. Alabama students who are limited in their ability to pay for college tuition are encouraged to check out both of these programs.
California
The California Student Grant is available to eligible residents of the Golden State. Cal Grants vary in the amount awarded and are subject to legislation affecting the state budget. This means that students may receive a different amount each year. The application process involves the completion of the FAFSA as well as a state government form. The information is sent directly to the school of choice, and students are notified of their eligibility well before the start of the academic year.
Students who are former foster children and are the first in their family to attend college may be interested in applying for a California Chafee Grant. This grant is funded by both the State of California and the federal government. Students may be eligible for a grant of at least $5,000 per academic year. Requirements include the submission of a completed FAFSA, a Chafee application, and a Chafee Need Analysis Report.
Illinois
The Silas Purnell Incentive for Access Program is funded entirely by the State of Illinois. This grant is available to those Illinois resident students who meet the Monetary Award Program requirements. A completed FAFSA must be submitted, and the resulting Student Aid Report must indicate a zero amount as the expected family contribution for the cost of higher education.
Texas
The TEXAS Grant is offered to high school graduates who are a resident of the Lone Star state. Eligibility requirements include a Student Aid Report that indicates an expected family contribution equal to or less than $4,000. This grant is specifically aimed at helping lower income families send their child to college. There are several restrictions on how many credit hours have already been completed in order to qualify for a TEXAS Grant. Application are available from the financial aid office of any accredited Texas-based college or university. Students are encouraged to apply well before the academic year begins because funding is limited. The amount awarded is based on the state budget and the number of applications received.
Detailed information concerning the available grant programs in the student's state of residence can be found by contacting any college or university admissions office. Every state also has an official government website that outlines the state grant and scholarship opportunities funded through the government.
Special Grant Programs
Students who are the first in their family to attend college should also look into the special programs available for those involved in specific areas of study or who are members of the armed forces. Every state has information about National Guard scholarship funding and other financial aid for young adults serving in this branch of the Dept. of Defense. Women and minorities are encouraged to perform an online search to find scholarship opportunities in the areas of nursing, general health care, social work and early development education.
Many college students are interested in pursuing an advanced degree program in areas such as high technology or medical/dental. It is important for these students to confer with their school's financial aid office to find out about grant programs for those planning on transferring to another institution in order to complete their Master's or Doctorate. A huge number of grants are available only to those who are already enrolled in school and are taking a course load designed to prepare them for advanced study at a specific institute.
Conclusion
Exploring every possible avenue for student financial aid cannot be overstressed. While it is true that the task at hand may seem daunting, failure to check out the various resources available for locating scholarships and grants results in a quite limited ability to pay for college. It is therefore in the student's best interest to begin a search for college funding through his or her high school advisory office. Getting the basic information on what is expected of the student, how applications are filled out and submitted, and what the options are for locating schools that offer their own grant programs is the first step to successfully obtaining the money needed to enroll in an institution of higher learning.
First Generation students may feel a lack of motivation because history indicates a lesser chance of their being accepted into a university or trade school. This is the fear that must be overcome through a detailed examination of the programs now in place that matches a student's ability to a grant or scholarship. The only thing standing between a minority student or low-income high school graduate and the completion of a college degree program is an apparent lack of assistance. This lack of help is a myth, and it is hoped that all high school students are given the assistance they so desperately need in order to fulfill their dream of obtaining a secondary level education.
First Generation Grants & Scholarships

,