Nursing Grants
If you want to go to school for a solid profession, nursing is a smart bet. It is a field that is always in demand regardless of the economy or job market. After all, people will always need healthcare. The field is a solid career choice if you enjoy caring for others and aren't squeamish at the sight of blood, and want to enter a healthcare field.
At present, there aren't enough nurses to meet the demands of healthcare. Hospitals, healthcare facilities, and nursing homes across the globe are understaffed.
Thus, governments, non-profits, and organizations are committed to encouraging more people to become nurses. Today, there are many nursing grants available to anyone who wants to take on this career path. If you choose this path, you can apply for an abundance of grants to help pay for your education.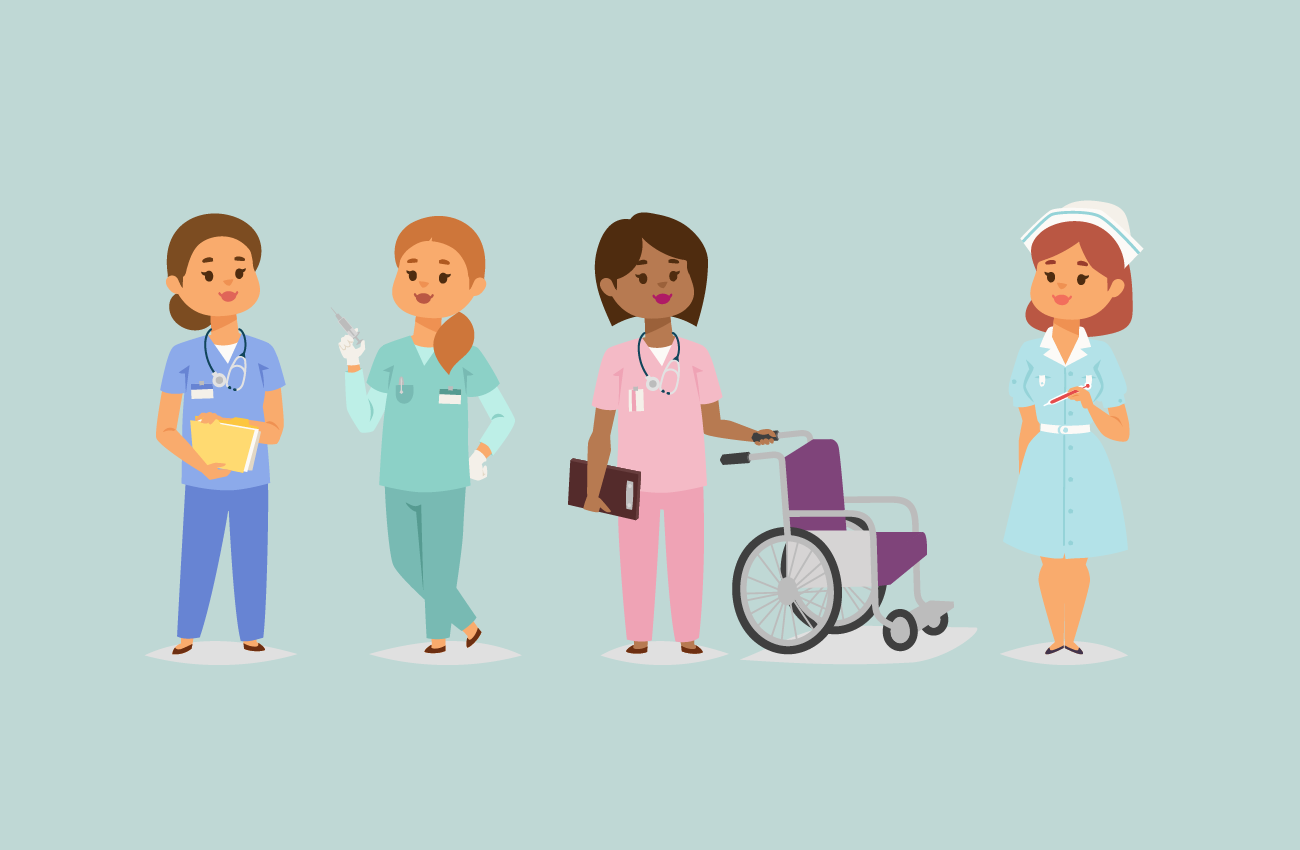 Federal Grants
There are many federal grants that applies to nursing students. One good source of nursing grants is the Health Resources and Services Administration, which funds several nursing education programs and grants.
One of these is the Scholarships for Disadvantaged Students program. This grant provides funds to financially disadvantaged students in health science and nursing fields. To receive this grant, students need to contact their college's financial aid office.
Nurse Corps Scholarship
Nurse Corps Scholarship Program distributes over 200 awards to aspiring nurses. The funds cover tuition and expenses. In addition, the program offer a stipend that covers the student's living expenses.
Eligible students who join the program agree to work for two or more years after graduation at specific institutions around the country. These are often places with a critical shortage of healthcare workers.
Pell Grant
There are also federal grants that are focused on student income levels. If you come from a low-income background and want to take up nursing, the Pell Grant should be on the top of your list.
Since 1972, the Pell Grant has been instrumental in providing students from low-income backgrounds with financial assistance for college. If you use this grant with a few others, you may have enough funds to pay for nursing school.
State Options
There are also a range of state-funded grants for nursing students. In response to the staffing crisis, many state governments now have nursing scholarship and grant programs to strengthen colleges and help send qualified and motivated students to school.
In North Carolina, for instance, the Nurse Scholars Program gives between $3000 to $5000 in grants deserving nursing students. This merit-based grant is awarded to candidates who are enrolled in state accredited programs. Both undergraduate and graduate programs are covered by this grant.
Exactly what grants you can get vary from state to state. Do your research and find out what nursing student grants your state has to offer.
Minority Grants
In the past, minorities like Native Americans, African Americans, and women were shut out of healthcare and medical fields. Today, many organizations offer grants to minority nursing candidates to encourage their entry in the field.
Through these efforts, two issues are dealt with at the same time. The nursing profession gets an influx of qualified students to help alleviate staffing shortages. Meanwhile, minority groups receive extra help to reach college.
Many of these nursing grants are offered by individual colleges and universities and from non-profit organizations. To find these opportunities, take the time to flip through a grant book, visit a college's admissions office, or search the Web. Our website also has resources for minority students.
Nursing Organizations
Several professional nursing organizations offer funding opportunities for students. Look around for nursing associations and check if you qualify for their programs. You'll need to consider your focus in nursing to find organizations and grants that best suit your interests.
College Specific Grants
Another funding option are grants from specific colleges and nursing programs around the country. If you are willing to be flexible about your program of choice, you might secure additional funding.
Take the time to see what different schools, degrees, and programs to have to offer you. Besides saving on tuition, you also need to ensure that you are in a school and program you enjoy.
Income-Based Grants
There may be funds that you can use in connection to nursing grants. If you can show that you come from a low-income background, you may qualify for more grants.
You'll need to be clear about why and how you plan to use any grants you receive. If you demonstrate need and act professional in your grant application, it may push your application further than if you didn't include this information.
Be Clear and Specific About Your Goals
If you want to be approved for nursing grants, you need to show that you are both qualified and deserving. Put some serious time into describing your interest in this profession. Why do you want to be a nurse? Which sub-specialty or workplace would you want to one day work in? Be specific. A clear vision for the future is an attractive selling point in your essay.
Organizations that provide grants want to support people who truly want to make a difference in the lives of others. Thus, the more specific you are about your future, the more responsible and prepared you look.
Stay Organized
The only way to receive the necessary funding is to really know when deadlines are and what is expected or needed for each and every application. Late applications are often tossed without another glance. You don't want your hard work to go for nothing just because you waited too long to mail your application.
Make a checklist for every nursing grant you find and mark each of the requirements. To keep on track, set these to a grant-focused calendar and keep a strict time table. Keep your documents and forms well-organized. Put each grant's requirements in a single folder to ensure that the requirements are accounted for.
Staying organized not only helps you stay on track. It also gives an impression of professionalism. Don't be afraid to ask for help from friends and family to maintain the quality of your application.
Don't just restrict yourself to nursing grants. Each grant you overlook is free tuition you didn't get. You'll never know where you will find the best grants for your career goals unless you look. Apply for any grant that applies to you and your situation.
Nursing Grants

,