Engineering Grants & Scholarships
The vast and complex field of engineering involves the design and construction of a variety of objects from automobiles and medical instruments to bridges and buildings.
Engineering is a popular academic discipline, but due to its intensive study, it can often become very expensive to complete an undergraduate or graduate degree.
Students often cannot work while in school and some concentrations may require additional academic terms. A variety of financial aid options are available for individuals pursuing engineering programs in all concentrations.

General Engineering Grants and Scholarships
A variety of financial aid programs are available to individuals pursuing general engineering programs or many different engineering concentrations:
The National SMART Grant is a federal grant offered to individuals pursuing undergraduate or graduate programs in math, engineering, technology, and science. Applicants must be enrolled in an approved program, maintain a GPA of 3.0, and able to participate in summer internships at DoD laboratories. The grant program provides full tuition and education related fees, paid internships, health insurance reimbursement, book allowance, cash award, and employment placement after completion of the program. Students must apply by December 15 for the following year. The application materials are available online at smart.asee.org/apply.
The National Science Foundation offers scholarships in mathematics, science, engineering, and technology, to students who demonstrate financial need and intend on pursuing a career in related areas. The program provides awards to institutions of higher learning and students must apply through their college or university.
The Authority for Total Cost Management International Competitive Scholarship is granted to students who are pursuing full-time study in engineering, computer sciences, business, construction management, building construction, information technology, quantity surveying, or other related field. The award amounts vary from $2,000 to $8,000 and the specific amount will be based on individual achievements. The program accepts applications between January 1 and February 14 annually and individuals can apply by visiting the AACEI website: aacei.org/awards/scholarships/.
The Association for Facilities Engineering Cedar Valley Chapter #132 Scholarship is available to students enrolled in any engineering program on a full or part-time basis at an accredited college or university in the state of Iowa. Applicants must also be employed in the facilities management or facilities maintenance industry. Qualifications include a resident of Iowa and a GPA of 2.5 or above. Students interested in this scholarship should see their guidance counselor for instructions on how to apply.
The Society of Automotive Engineers Detroit Section Technical Scholarship is offered to the children and grandchild of individuals who are current members of the Detroit Section. It strives to promote careers in engineering or science. Applicants must demonstrate financial need, have a GPA of 3.0 or higher, and enroll in an engineering or science program at an institution accredited by the ABET. Two scholarships of $5,000 are awarded every year. Applicants must apply by January 15 and the application process is available online at: students.sae.org/awdscholar/scholarships/detroit/.
Grants and Scholarships for Mechanical Engineering
Mechanical engineering is a branch of the engineering field that involves the application of physics and materials science to design and manufacture many types of mechanical systems and components. Examples of financial aid programs that specifically focus on mechanical engineering:
American Society of Mechanical Engineers-ASME Auxiliary FIRST Clarke Scholarships are awarded to seniors in high school who are active on a FIRST FTC or FIRST FRC team. A member of the ASME must nominate applicants. The program awards ten $5,000 scholarships per year and is intended for a recipient's first year of study in mechanical engineering or mechanical engineering technology. Students must apply by March 15 and the application form is available at asme.org.
The Manufacturers Association of Maine Education Fund Scholarship Program offers financial assistance for students pursuing a degree program in mechanical engineering, machine tool technology, welding, sheet metal fabrication, and other related fields. The application is May 1 every year and the scholarship is awarded on a yearly basis. Students can apply for the scholarship by visiting the Manufacturers Association of Maine website at mainemfg.com
The Ralph K. Hillquist Honorary SAE Scholarship is offered to individuals with a declared major in mechanical engineering or related discipline. Qualifications include 3.0 GPA and enrollment on a full-time basis at an ABET-accredited institution of higher learning. One $1,000 scholarship is awarded on a bi-annually basis at the SAE Noise and Vibration Conference. Individuals can apply by visiting the SAE International website at: students.sae.org.
The Composite Panel Association offers the Robert E. Dougherty Educational Foundation Scholarship Award. Applicants are required to be nominated by a member of the association and be graduate students or undergraduate juniors or seniors pursuing a degree in mechanical engineering, industrial engineering, chemistry, wood science, wood technology, or forest products. The award amount is $5,000 per year. Individuals can obtain additional information on how to apply at the Composite Panel Association at compositepanel.org/about-cpa/red-education-foundation.html.
The University of Wisconsin-Platteville offers the Minotte Perseverance Scholarship to students who are majoring in mechanical or industrial engineering. Applicants must have a minimum of 26 credits and preference is given to individuals who are the first in their family to attend college. The application deadline is March 1 and students can obtain application materials from the UW website at: uwplatt.edu/finaid/scholarships.html.
Grants and Scholarships for Civil Engineering
Civil engineering is concerned with the design, building, and maintenance of physical structures such as buildings, roads, and bridges. It is one of the oldest branches of engineering and a variety of scholarships are available:
Grants and Scholarships for Electrical Engineering
Electrical engineering deals with studying and applying electricity, electronics, electromagnetism, and similar concepts. Various scholarships are available for individuals pursuing electrical engineering degree programs or closely related fields of study:
Grants and Scholarships for Aerospace Engineering
Aerospace engineering is mainly concerned with the design, development, and construction of both aircraft and spacecraft. In general, it is split into aeronautical engineering and astronautical engineering. Numerous financial aid programs are available for both divisions:
Grants and Scholarships for Computer Science
Computer science is concerned with the scientific and mathematical methods of information technology and related applications. Computer science is directly related to engineering as it is concerned with the design and development of all types of computer components. The scholarships and grants geared specifically toward computer science include:
The Department of Energy Computational Science Graduate Fellowship provides opportunities and benefits to students pursuing doctoral degrees in various fields including computer sciences and engineering. Applicants must be full-time students pursuing a doctoral degree and senior undergraduate and first-year graduate students working toward a degree in engineering and physical, computer, mathematical, or life sciences can apply. Throughout the fellowship period, students must continue full-time enrollment and conduct research areas of interest to the department. The financial benefits include a yearly salary of $36,000, full tuition and fees, $5,000 academic allowance for the first year and $1,000 for every following year, and the ability to renew the fellowship up to four years. Students can apply at the DOE website: https://www.krellinst.org/csgf/how-apply.
Grants and Scholarships for Other Engineering Concentrations
An array of grants and scholarships are available to students pursuing other engineering disciplines such as nuclear engineering, manufacturing engineering, conservation, and marine engineering. Examples of available programs:
Grants and Scholarships for Minority Students and Special Situations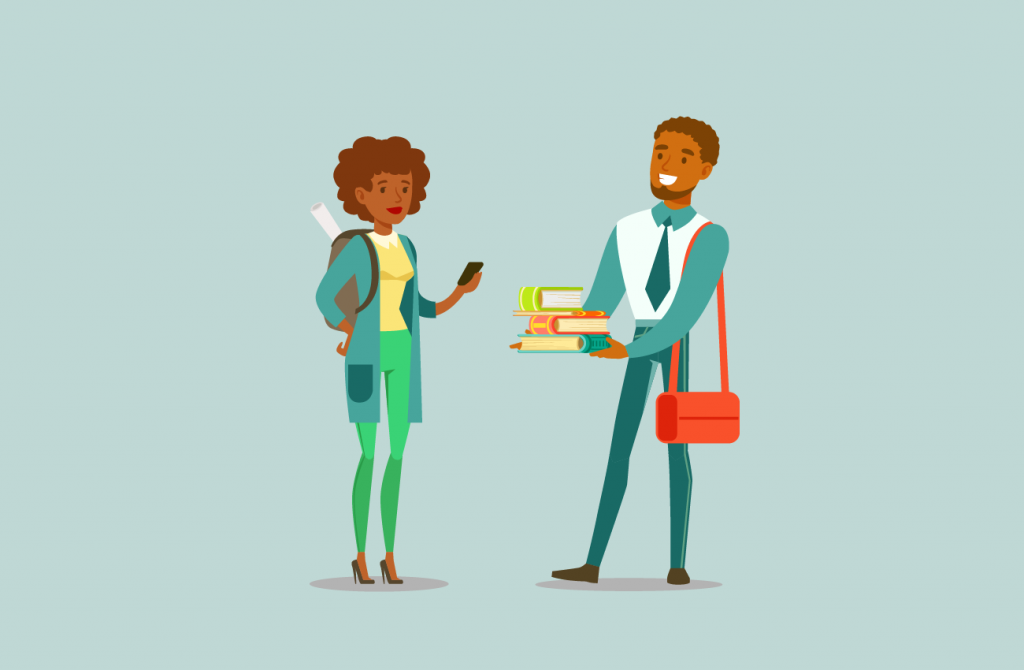 Various scholarships are available for students who are classified as minorities and individuals with special situations. Here are examples of organizations and programs that offer more specific scholarships:
Engineering Grants & Scholarships

,