Grants for Non Traditional Students
No matter what stage you are in life, you can rest assured that there are plenty of opportunities for finding grants out there that are catered to your unique personal situation.
However, the most important thing to bear in mind when it comes to thinking about finding grants for non-traditional students is that you need to be prepared to stay persistent when you are researching and applying for grants.
Too many non-traditional students make the mistake of thinking that being declined for a handful of grants means that they are out of luck. So long as you keep your nose to the grindstone and keep trying, you will eventually find a source of funding that fits your current needs.

Definition of a Non-Traditional Student
First things first, let us take a look at what exactly a non-traditional student actually is. While technical definitions differ from one school to the next, it is generally accepted that a non-traditional student is anyone who has enrolled in an university or college past the age of 24.
Although some non-traditional students are former college students who are returning to school after an extended break, others are students who went straight into the work force after graduating high school and are starting their college education after a number of years out on their own.
The term "non-traditional student" is actually a bit of a misnomer, as there are well over 6 million students in colleges and universities across the country who fit into this demographic. In fact, a recent study report from the United States Census Bureau has revealed that the non-traditional student demographic is the fastest growing group of students in the country.
Finding the Right School
Before you start applying for grants, it is a good idea to take what type of school you will be using into consideration. The reason why this is so important is that the vast majority of grants that area available to non-traditional students have stipulations requiring applicants to be enrolled at a properly accredited institution before enrolling.
The key here is to make sure that the school that you enroll in is an accredited institution. While you can usually take for granted that well known universities and colleges are accredited, it might not be so easy to tell with other institutions. Simply call up the admissions office of any school that you are seriously considering enrolling in and ask them whether they are officially accredited.
Filing Your FAFSA Form
No matter where you end up getting your educational funding, it is crucial that you submit your FAFSA form as soon as possible. The FAFSA form, also known as the Free Application for Student Aid is the first thing that you should look into when you are starting off on your search for grants and scholarships as a non-traditional students.
Although their are so great private grants out there if you know where to look, the majority of the grants that are available to non-traditional students are offered directly from the federal government. Because it takes a little bit of time to figure out exactly what information you need to provide on the form, it is worth taking the time to sit down and fill out you FAFSA form as soon as you have made a final decision on where you want to study.
The great thing about applying for federal grants for continuing your education is that the programs that are in place to lend a hand to returning students are designed for people from every walk of life, regardless of their age.
Many of the educational grants that are available within the private sector are offered by organizations that are geared toward lending a hand to promising young students who are just getting out of high school, and getting your foot in the door with most of these programs can present quite a non-traditional student with quite a challenge. The grants that are offered through FAFSA, on the other hand, do not generally even take your age into consideration.
Check Into Pell Grants
As a non-traditional student, one of your best bets might be looking into applying for a Pell Grant. The Federal Pell Grant Program is specifically designed to provide financial funding to both postbaccalaureate and undergraduate students who have a low income. The program takes a handful of factors into consideration when determining whether you are eligible for a Pell Grant.
First off, the Department of Education reviews your income level, assets, dependents and how many people in your household are currently enrolled in postsecondary institutions.
Next, they make a determination on just how much they believe that your household should be expected to provide as an expected family contribution, or EFC, toward your education.
If the Department of Education determines that your household is not in a position in which it could be expected to provide a certain EFC, you may be eligible for a Pell Grant. However, it is worth taking note that the Department of Education only offers these grants for students attending certain institutions and your eligibility may fluctuate depending on whether you are enrolling as a full time or part time student.
While you are automatically taken into consideration for a Pell Grant when you file your FAFSA form, there are a few things that you can do when filling out the form that will give you a better chance of receiving assistance, so be sure not to submit your FAFSA form until you know all of the facts.
If you think that you may be eligible for obtaining a Pell Grant as a non-traditional student, it may be worth your while to sit down with an expert at the financial aid office of your university or college for advice on making sure that you FAFSA form is filled out perfectly.
Do Not Assume that You Are Ineligible for Federal Assistance
One of the biggest mistakes that non-traditional students make when comes to researching financial aid sources is making the false assumption that they are ineligible for federal grants due their annual income.
While there are indeed some federal grants that are aimed specifically toward providing educational financing to citizens who have a low income, there are also a wide variety of other grants that are designed to help the general public. Additionally, the federal government takes into consideration preexisting factors such as the size of your household and the value of your assets when determining your eligibility for a federal grant as a non-traditional student.
The only factor that will automatically make you ineligible for federal grants for non-traditional students is if you have defaulted on a prior student loan from the Department of Education. It is still necessary to file your FAFSA form in a timely manner in order to be in compliance with the regulations at most institutional admissions offices, but you will find that you are ineligible for federal student loans and grants if you have allowed an old student loan to become defaulted.
The good news is that you can still contact the Department of Education to see what you need to do in order to get your student loan out of default, and you will be eligible for federal assistance once again when you have gotten the matter squared away.
State, County and City Grants for Non-traditional Students
Once you have completed and submitted your FAFSA form, it will be some time before you hear back from the federal government regarding any grants that you may be eligible for as a non-traditional student. In the meantime, you can keep the ball rolling by looking into what types of educational grants are offered to someone in your particular situation by your local government. The best place to get started is by simply visiting the websites of your state and local governments and start seeing what resources are out there.
As a non-traditional student, your best bet for finding a great educational grant is to find out what programs your state offers toward adults who have lost there jobs and are seeking educational opportunities that will help them make a career change.
For example, if you are looking into going back to school because you have been recently laid off, most states have grant programs specifically designed for helping non-traditional students who are in your situation further their education.
Bear in mind, however, that most of these grants are designed to provide non-traditional students with the funding necessary to complete certification programs or two-year degrees, so it may be difficult to find state grants that will help finance graduate levels studies.
Depending on where you happen to live, you might find that educational grants offered by your city or country government are a little harder to come by as a non-traditional student.
Most local governments depend fairly heavily on the state and federal government when it comes to assisting their adult citizens with their educational needs and focus their limited pool of resources toward offering grants to at-risk communities.
However, it is worth taking the time to get in touch with your local government and inquiring as to whether there are any grant programs available that are designed to fit someone in your shoes.
If you are returning to school to study topics that will equip you with the tools that you need in order to make a positive impact on your community, such as green technology or social services, you might even find that there are grants in your area that are tailor made for your needs.
In-House Grants Offered Colleges and Universities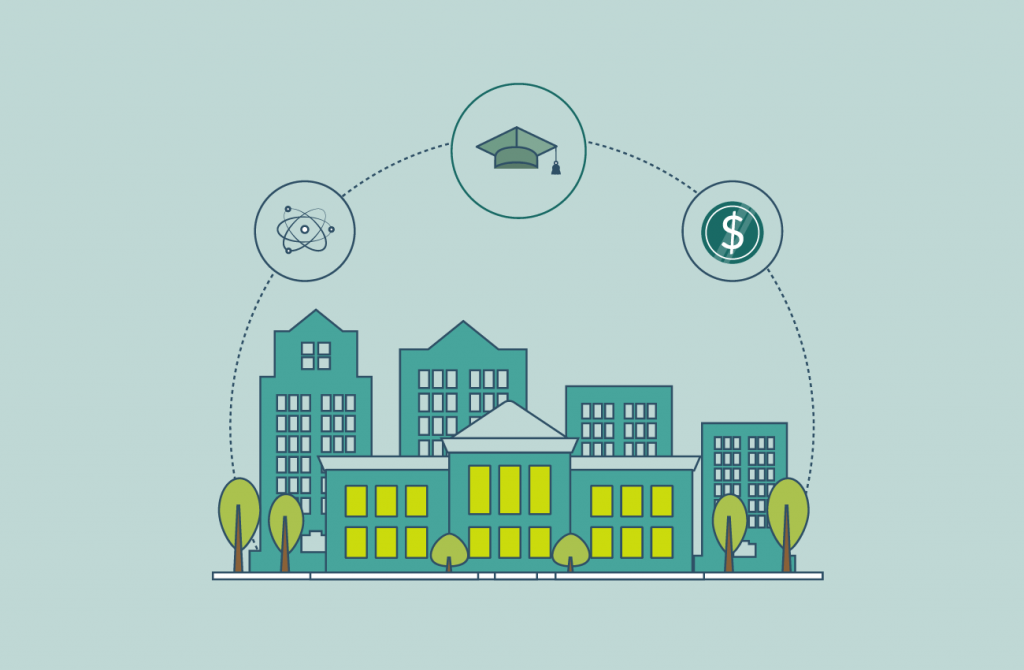 Another avenue that many non-traditional students overlook when it comes to applying for educational grants are the grants that are offered by colleges and universities themselves. Just about all major colleges and universities have a number of grants available that they offer their students, and getting to know what programs are offered by the educational institutions in your area just might end up saving you a great deal of money.
Most universities pride themselves on attracting students from every walk of life, and being a little more experienced than a traditional student can actually make you an asset to your school.
On the down side, however, is the fact that applying for in-house grants can be a bit of a tedious process. Unlike government grants, just about every university and college has their own different application process, and it can be a headache to track down every single grant and figure out whether or not you might be eligible.
However, the benefits of persisting with your research can often pay off big, as it is frequently the case that the in-house grants offered by colleges and universities are tailor made for students in particular situations. As a non-traditional student, you stand a pretty good chance of finding an unique in-house grant that you are a perfect match for.
Subject Specific College Grants
Depending on your academic field, you might find that there some great private grants out there designed to attract non-traditional students such as yourself. For example, large corporations are often so hungry for new talent that they offer exciting private grants to promising students in the hopes of attracting them into working for them once they graduate.
At the same time, there are a number of non-profit organizations that have grant programs that are designed to help non-traditional students further their education so that they can contribute to a particular niche in a field. While competition for the most well known subject specific college grants can often be quite fierce, it is worth spending some time researching the grants that are offered to your field, particularly if you already have some useful experience from the workforce.
While subject specific educational grants can sometimes offer the best financial aid resources of non-traditional students, they are not for everyone. The majority of the grant money in circulation in the private world is for what are commonly referred to as the SMET subjects, or science, math, engineering and technology.
These subjects represent the future of western industry in the eyes of many corporations, and the private sector is very interested in encouraging the educational development of the students who will lead the economy into the world of tomorrow. However, there are also subject specific college grants that are designed to encourage students to follow other career paths as such, especially in the fields of nursing, education and the arts. Other organizations offer college grants that are designed to even out both the educational and the professional playing field for women and minorities.
Other Tips for Non-Traditional Students
If you find that you are unable to find grants that fit your particular situation, the important thing to remember is to stay positive. There are still a wide variety of other options available to non-traditional students who are looking to find a way to pay for their continuing education. For example, many non-traditional students exhaust themselves applying for grants and scholarships all over the country without ever taking the time to ask their employer about what tuition reimbursement programs might be available.
If you are currently working for a mid to large sized corporation, you might find that your employer has some excellent tuition reimbursement programs that you do not even know about. Do not assume that your studies necessarily need to be directly associated with your job in order to obtain tuition reimbursement either, as many employers offering these programs as an effective way to keep their best employees on their team as they continue their studies.
Regardless of where your search for grants for non-traditional students takes you, bear in mind that persistence pays off when it comes to finding financial aid. Keep an eye on all of the pertinent deadlines pertaining to the grants that you are applying for and do not fall into the pattern of putting things off until the last minute. By staying focused on your goals and keeping all of your grant applications well organized, you will be that much more likely to find the grant that you need as a non-traditional student in order to get back in the door.
Grants for Non Traditional Students

,