Grants for Single Mothers
While in the past it was quite possible to advance in a career without any type of formal education, many individuals realize that now the path to success almost always includes college.
Whether a prospective student is considering a four year university or a two year community college, the tuition is certainly going to prove to be more than the majority of individuals can afford on their own.
Although there may be scholarships available occasionally, they often have numerous requirements and the competition experienced in obtaining them is fierce. Student loans are a popular choice for many applicants, but it is important to remember that they must be paid back in full and often have high interest rates and other fees associated with them.
Single mothers are often at an even greater disadvantage and face a tougher financial situation because of additional expenses that must be paid in addition to tuition. Childcare expenses are often not covered by scholarships and many student loans are not large enough to cover the costs that come along with a mom returning to school.
Single mothers also have hectic schedules that they must contend with and making time for school often means less time to work and complete other necessary tasks.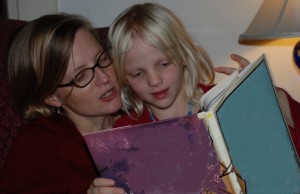 Grant Program Availability
Although many single mothers and other prospective students become discouraged when trying to plan their formal education, the good news is that there are many grant programs available that can assist with tuition and other expenses.
Grants for single mothers do not have to be repaid and will not result in an unmanageable debt load that must be dealt with in the future. A college degree may be much closer than most single mothers realize and it is wise to research a grant program designed specifically for students in their circumstances.
Who Offers Grants?
Many educational grants are available from sources such as:
The Federal Government
State Governments
Municipalities
Military Groups
Private Organizations
Charities
Public Organizations
Universities
Colleges
The Department of Education
What Grants Are Available for Single Mothers?
When trying to determine what types of grants are available, it is important for students and prospective students to understand that it is dependent both upon individual circumstances and the type of source. Grants for single mothers aren't one size fits all and are offered by many different organizations and entities.
A single grant may not prove big enough to accommodate all expenses and it is often necessary to combine several different grant programs. A single mother looking to return to school needs to carefully consider and research the following possibilities categorized by source.
The Federal Government
Pell Grant
Pell Grants have been around since 1972 and have been instrumental in helping millions of students pay for their tuition. While many students confuse these with other federal programs such as the Stafford loans, it is important to realize that the Pell Grant does not need to be paid back. Funds are available to help pay for tuition and the amount rewarded will depend on whether the student is going to be attending full-time or part-time.
How to Apply
Any applicants must complete paperwork that asks income questions and questions regarding the estimated amount of family contribution (EFC). The easiest part of the Pell Grant is that it can be applied for at the financial aid office of any college or university.
Federal Supplemental Educational Opportunity Grant
The FSEOG is actually an additional program that builds on the Pell Grant and is generally offered to the lowest-income individuals. However, many single mothers are able to qualify for this program due to the fact that their adjusted gross income on tax returns reflects their dependents and is often significantly less than other students in their estimated income range.
Each college campus is limited as to how many students can receive the FSEOG, so it is often wise to seek it as early as possible. The program will often pay anywhere from $750-$4000 towards tuition, books, and other qualified expenses.
How to Apply
The Federal Supplemental Educational Opportunity Grant is only awarded to individuals that have already applied for the Pell Grant. The FSEOG application cannot be completed online and must be done in person at the financial aid office on campus.
Academic Competitiveness Grant
The ACC is actually a grant that is only offered to Pell Grant recipients that have a 3.0 GPA before entering college. Single mothers that have been out of school for awhile may not always qualify for the program initially, but can reapply if they have a 3.0 GPA after their first year of college. The grant awards $750 for first year students and close to twice that amount for second year students and the funds can be used for any expense incurred by the applicant.
State Governments & Municipalities
Many areas of the country have realized that it is important for them to encourage their residents to achieve a higher education in an attempt to combat low wages and unemployment. In addition, recent statistics reveal that an overwhelming majority of the individuals and families on food stamps and other support programs have been unable to receive any type of formal education.
As a result, many state and local governments have developed multiple programs that are designed to help special groups of people, such as single mothers, return to school. The grants vary largely and can be researched further by contacting each state's educational board. Some states, such as Florida, actually have an office that solely deals with student financial assistance.
Military Groups
While it is a fact that many students utilize the branches of the military to help them pay for school, the armed forces is not typically a viable option for single mothers that have young children at home. Single mothers that have independent older children are often not young enough to qualify for the various military programs.
Organizations & Charities
Grants for single mothers are often available from public assistance organizations, private organizations, and other charitable groups. Most programs are frequently advertised and additional information can be found directly from each university or college.
Some day care facilities will offer free or reduced childcare without any lengthy applications required and the student financial assistance office at any school can help recommend sources within close proximity of their campus.
Grant: Raise the Nation Foundation
One of the most popular private organizations that offers grants for single mothers is Raise the Nation. The group is specifically dedicated to helping single mothers meet their unique financial challenges when it comes to achieving a better education. An interesting characteristic of the grants they offer is that it will actually repay loans in addition to providing tuition money and funds for other expenses. Their application can be found online on their website and most financial aid offices across the country are readily familiar with the program as well.
Universities & Colleges
The majority of colleges and universities receive stipends and subsidies from federal and state governments and must continually offer grants to qualifying individuals with specific needs or circumstances, such as single mothers. The great news about most of the grants that are available directly from universities and colleges is that they are fairly easy to apply for directly with the school's financial aid or admissions office.
Another great advantage is that the advisors in the admissions department are normally able to predict accurately what will be necessary to achieve such a grant and what exactly will be offered. Some programs are designed only for certain subjects, but others are open to students without any strict guidelines as to the expected course of study.
What is the Next Step?
Single mothers should be proud of themselves for taking the necessary steps to return to school and achieve a better education, but the process is only beginning. A trip to a school's financial aid office can yield multiple applications, brochures, and additional information. Most of the grants for single mothers that are available from the federal or state governments can be applied for with the college or university, but the other private organizations have other requirements for application.
Many grant applications ask detailed questions on the financial situation of any prospective students and it is often advisable to keep several copies of last year's tax returns handy. In addition to financial information, some grant applications will require that a resume and essay be attached with the packet.
The Department of Education can prove to be an excellent source for single mothers looking for available grants and other programs that can help them return to school. Many forms and applications are available for download right from the site itself and there are new grants being added frequently. The decision to obtain a formal education is an important one and single mothers know that it will not be an easy process. Sacrifices will have to be made and it may be necessary to endure a hectic schedule for awhile, but at least a single mother doesn't need to worry about paying for their education.
Grants for Single Mothers

,