Government Grants for College
Paying for college is a puzzle. You must what to expect before you dive into this process. Fortunately, you don't have to pay for everything out of pocket. The options you have are endless, if you know where to look.
Scholarships are great sources to use because they offer merit-based funding to students. Loans can also be helpful, though they need to be paid back. Among the best forms of funding for college are grants. Not well known, these funds are often need-based and do not need to be repaid. Thus, if you are looking for a way to make your dreams come true, you need to search for grants.
There are many types of grants available today. Some are offered by non-profits, while others are given out by famous companies and organizations. One of the most reliable sources of grants, however, are government entities. The government is a dependable source of grant funding. The reason for this is simple. The grants it approves is an investment in the country's people. Your success in your chosen field stimulates the economy and increases your contributions. Your chances to get approved for a government grant is often greater than other grant sources.
This article lists down some of the many things to know when it comes to applying for government grants for college.
Federal and State
There are two main types of U.S. government grants: federal and state. Federal grants offerings are fairly straightforward since they've been around for quite some time. The federal government puts aside a specific amount of money each year for college programs to help young people succeed.
Since 1972, the Federal Pell Grant has helped low-income students attend college. This program is based on the premise that low-income families might not be able to save for their children to attend school. The amount of the Pell Grant changes depending on the available funds and budget of the federal government.
Another federal grant to consider is the Academic Competitiveness (AC) Grant. This is offered to freshman and sophomores who have stellar academic track records and have shown talent and commitment to leadership and community service endeavors. To qualify for the AC Grant, students must also meet the income requirements of the Pell Grant.
If you excel in math, technology, and the hard sciences, consider applying for National Science and Mathematics Access to Retain Talent (SMART) Grant. This is awarded to college juniors and seniors who plan to study computer science, engineering, math, or the sciences. Interested parties must also qualify for the income requirements of the Pell Grant.
States will offer different types of grants. Do your research on what your state offers. In Michigan, for instance, many grants are targeted toward non-traditional adult, academically gifted, and low-income students. To qualify, you will need to be a legal resident of the state and prove your eligibility under these criteria.
Ethnicity and Race Matter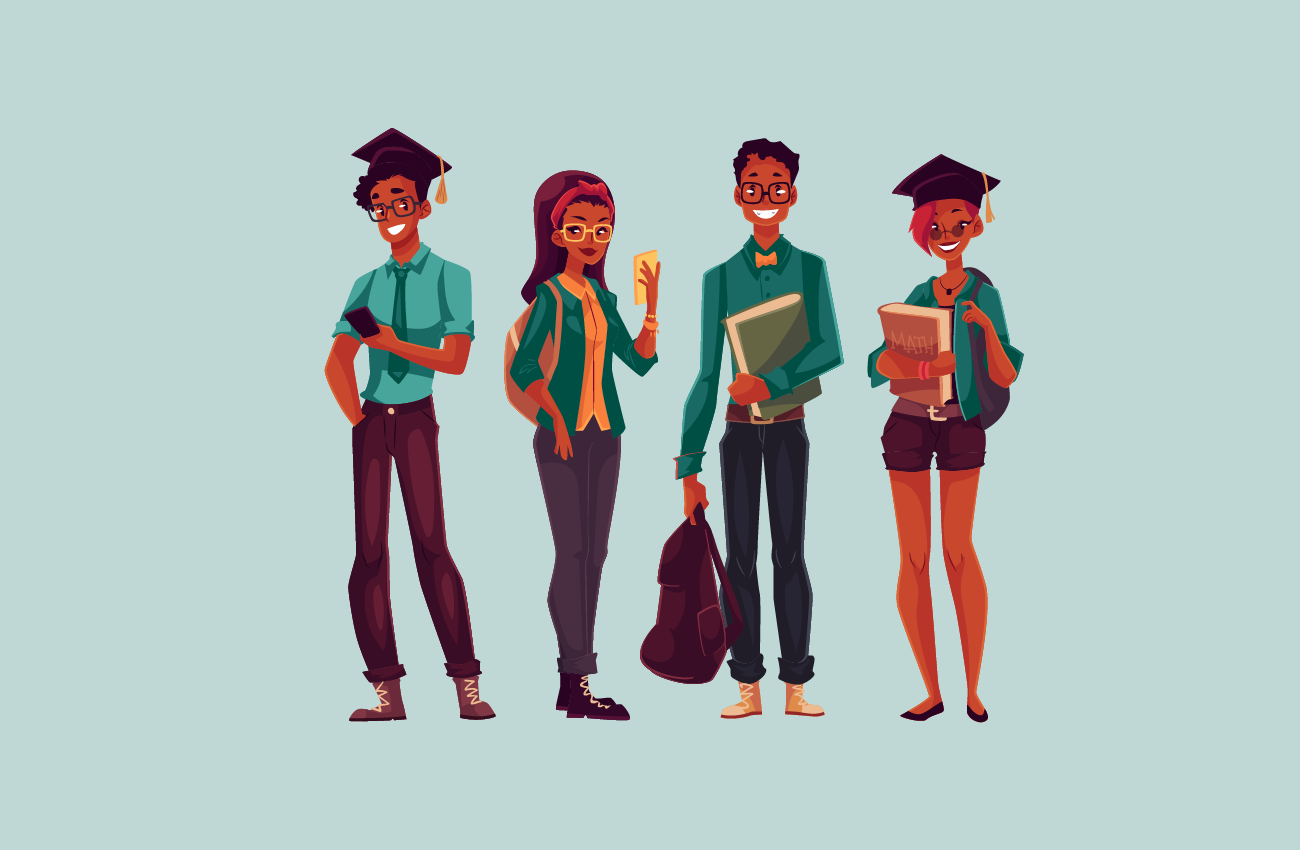 When looking for state funds, know that your ethnicity and race matter. Many groups have been discriminated against in the past and have not had the same advantages as the majority. Thus, there are several state programs directed towards helping historically disadvantaged minority groups like African Americans, Hispanic and Native Americans receive the support they need. Think laterally as programs exist for religious groups, single moms, low income households, first-generation students and even left handed students.
Service in Exchange for Funds
There are several states that are recruiting specific types of professionals. You could secure government grants for college if you are willing to exchange service for funding. For instance, some states are focused on recruiting better teachers. Thus, they may be provide grants to those majoring in teaching if they are willing to commit some time to teach in the state. This can help improve the state's education system while providing financial assistance to students in need. If you're interested, take the time to consider whether you are willing to make this commitment.
Get Your Financial Documents in Order
Once you having found some government grants for college that you want to apply for, it is time to dig in and really gather together all of your financial documents. You will need to prove that you are in fact in need of assistance. This may mean that you also need to gather your parents' or legal guardian's tax returns and financial documents. Having this information on hand will ensure that your application is complete.
Be Aware of Deadlines
Federal and State governments receive thousands of applications. They cannot allow exceptions if things go wrong for you. To avoid being derailed by intervening accidents, it pays to be prepared.
Murphy's law being what it is, you'll need to plan ahead. Start working on the applications and submit requirements as early as possible. Staying on top of deadlines will allow you to secure your chances.
Do Your Research
The best way to secure solid government grants is to know all of the application requirements. Do your research to know what documents you'd need to prepare. on't think that you can send in an essay and a transcript and call it a day. Extensive documentation is a major piece of government grants.
If you have questions about the requirements, talk to your school's counselor and ask if they can help you through this process. You must completely understand the applications before you dive in.
Explain Yourself
Think carefully about why you want to attend college when you fill out grant applications. Take the time to make yourself memorable. Be clear in any and all documents sent to colleges and grant organizations.
To ensure clarity, have a trusted friend or family member look over any application materials you send out. You want to make sure they are error-free so that you present the best possible image of yourself.
Filing Your Paperwork
Often, you don't need to directly apply to federal government grants for college. When you get your potential financial aid packages from college, you may find that the Pell Grant is already listed. If it isn't, call up the college and see if you can work something out.
State grants are different. Governments differ in the way they run their grant programs. College admissions and financial aid office may also vary in what they are willing to do. In many cases, you might have to submit an application to qualify. Go through your financial aid package with a fine-tooth comb to know whether you have been approved for a state education grant.
There are a multitude of government grants available if you take the time to look for them. Do your research and mark your calendar so that you can hunt down funding for school with ease. You might not qualify for all of them, but don't fret. Every grant you get counts toward reducing your college expenses.
Government Grants for College

,